Latest buzz on the eve of Trade Deadline Day
GMs are getting their typing fingers ready
March 6th, 2013
"A lot of sniffing happening over the past couple of days,"said Ottawa Knights GM Ryan Armstrong. "Teams are figuring out what the market is now for rental players. Lots and lots of talking right now."
Tomorrow is Decision Day for the AFHL's 20 general managers with the trade deadline set for 11:59pm (EST) Thursday.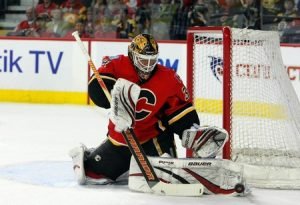 Boston Giants center Evgeni Malkin, the biggest prize on the market, has not yet been moved as of late Wednesday morning.
If Malkin isn't moved then it doesn't mean the deadline is going to be a dud, but he's the biggest piece to the puzzle and the contenders have to decide just what kind of shake-up they want to make before the post-season.
Malkin spoke briefly with reporters following the Giants practice on Wednesday morning.
"There have been so many rumors, so much speculation, it's been tough on everyone," said Malkin.
"It's been a great time living in Boston. I'm a (Giant) today and we're going to do everything we can to move forward as a team. Like I said the other day, these fans deserve a winning team. They're the ones that have been the most patient."
But, the number of suitors could be dropping.
Word on the street is that the Toronto Red Devils and Victoria Vipers both remain the highest bidders.
"It's a big trade to make at this time of year," a league executive said on Tuesday. "The Giants want a lot, the might be holding out for more. I think they can play hardball because the closer it gets to the deadline, the more some teams will overpay. Everybody will be watching to see if he goes."
AROUND THE BOARDS
A lot of eyes are going to be on the North Bay Warriors. There needs to be some kind of shakeup with the club barely hanging on to the last playoff spot, doesn't there? The Warriors' No. 1 priority is probably acquiring a goalie, regardless of however good Jimmy Howard can play. The three Stanley Cup winning teams in AFHL history have won the Cup with three starting goalies on their roster. The top netminders on the market are Miikka Kiprusoff (Fort Drum), Evgeni Nabokov (Manhattan) and Anders Lindback (Comox Valley).
Expect the 2012 Stanley Cup winning Hamilton Firestorm to try to be active. They'd like to get a little younger without detracting from their overall production on the pro team. The Firestorm will likely show interest in Toronto's Jason Spezza and Killers' forward Pascal Dupuis.
Twin City's top prospects Vladimir Tarasenko and Mikael Granlund could be moved. The word Tuesday was that the Killers and Supermen, both looking to trade a goalie, were in discussions with Twin City GM Phil Svoboda. Twin City isn't afraid to unload his top prospects to try and win it all this year.
The San Diego Gulls could trade T.J. Oshie for the right price. Speculate away. Gulls GM Lucas Main told several media outlets that Oshie wants to stay.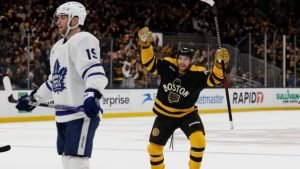 New Pittsburgh GM Jason Henley could be busy. After taking over a team in the middle of a rebuild, he has stated that some decisions need to be made on some potential "bust" prospects. Several teams are making pitches for guys like Cory Conacher and Mika Zibanejad, but Henley insisted he won't be giving players away. "We're not going to trade players just to trade them. If there's strong value to an offer, we'll consider it," he told TheAFHL.com.
The Buffalo Phantoms are most likely to stand pat as usual. "We're pretty satisfied with our team, but if we can add a skilled forward to upgrade our offense, we would do that if the price was right," Phantoms GM Beckman said.
* * *
Blast From the Past:
2012 AFHL Trade Deadline Coverage
2011 AFHL Trade Deadline Coverage