Author Archive
Heeee's Baaaack!!! Winston Returns to AFHL
Hired as New GM of Moncton Black Bears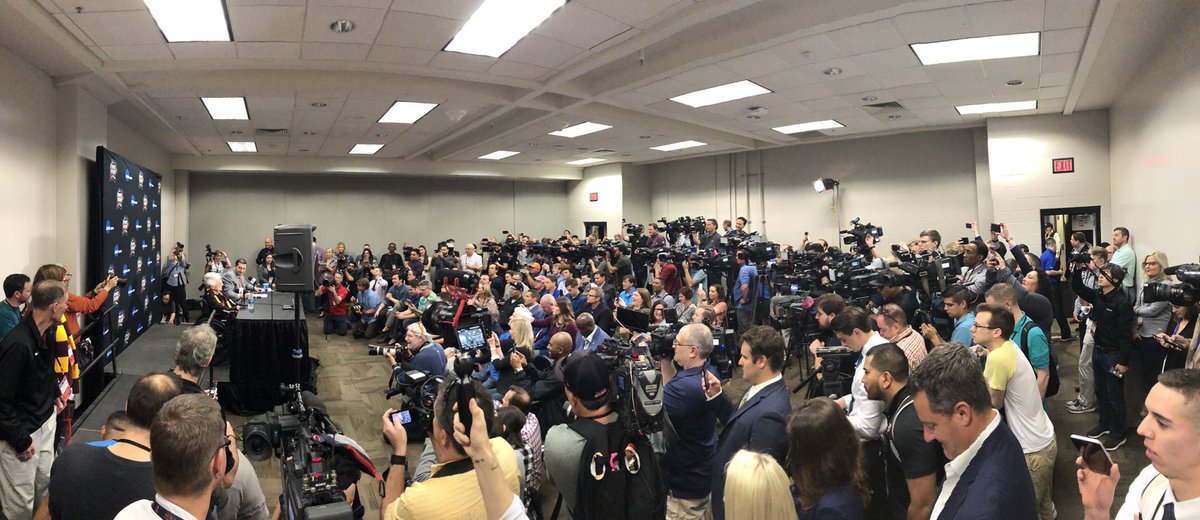 June 28th, 2018
The Moncton Black Bears front office underwent a significant change on Thursday when AFHL Commissioner Anthony Furino announced he will be hiring Winston Bambrick as new GM.
Bambrick served as general manager of the Westbury Royals between 2015-17. He parted with the AFHL after getting backlash from other GMs for making questionable trades for a struggling franchise.
"My breaking point was an argument with that dude from the army," Winston said of Fort Drum GM Steve Stryska at a press conference on Thursday. "He got me hot headed but I always regretted leaving. The AFHL is my favorite league of all-time and I have always felt like I had some unfinished business."
It was a sour ending for his run with the Westbury Royals but this ending should be different.
"Winston took over a fragile Westbury team that had very few pieces and some guys just have trouble with that," Commissioner Furino said at the press conference. "For reasons I just can't explain. Rebuilds are not easy and they are not for everyone. But Winston had a year off and he had time to take a step back to look at what went wrong, where, what went right and what would he do differently? I believe he learned a few lessons from his first run in the AFHL and got better from that. He has a great hockey knowledge and enough experience to thrive with a team like Moncton that has a good amount of pieces to be competitive as soon as this year."
Commissioner Furino believes a high activity level is the first and probably most important attribute of a great GM. Winston raises the bar for that category.
"He was by far the most active GM I have seen in our 8 years," said Furino. "Combine that activity level with better decision making skills and he could easily become a Hall-of-Fame GM one day."
Looking to the future, Furino said the Black Bears just need to find secondary scorers for next season. The strength of the Black Bears last season was the goaltending of Corey Crawford and Juuse Saros. They have stalwarts in guys like John Tavares, Dougie Hamilton, and rookie sensation Mathew Barzal.
"He needs to just build around that nucleus," Furino said of Winston. "If he can draft well and be more careful with trades, I think we can see this team in the playoffs sooner rather than later.
Winston is confident that this team has the pieces in place to compete at a very high level.
"There is a lot of talent, a solid core and some exciting young players eager to get better," said Winston. "We're getting to work right away on the things that will make us all successful."