Detroit GM Mauch gets fired; Paul Kiely is announced as new GM
By
Detroit GM fired for lackluster participation;
New GM Paul Kiely earned promotion from IFHL
February 13th, 2012
The AFHL Commissioner needed just one day to choose a new bench boss for the Detroit Icemen as he hired Paul Kiely as Rich Mauch's replacement on Monday morning.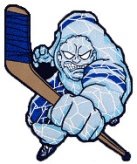 The move comes just one day after Detroit's 6-5 loss to the Toronto Red Devils.
Kiely, who currently lives in Philadelphia with a wife and two kids, has spent all of this season with the IFHL's Philadelphia Crunch.
"We are proud to promote Paul Kiely to the head coaching and GM position in Detroit," AFHL Commissioner Tony Furino said. "During his time in the IFHL, Paul has proven himself as a charismatic and vocal GM, and has developed a solid track record for being active while communicating with fellow GMs on a fairly regular basis. The AFHL is full of charismatic individuals and we take pride in promoting someone from within, like Paul."
The relationship between the AFHL and the IFHL is similar to the relationship between the NHL and the AHL, and this marks the first time in history that a GM has been promoted from the IFHL.
"The Incredible Fantasy Hockey League should prove to be a valuable training ground for AFHL head coaches and GMs, and we're confident that Paul's experience at that level will be vital to his success with the Detroit franchise at the AFHL level," Furino said.
The Detroit Icemen (formerly known as the Hollywood Stars) finished last season with the third worst record in the AFHL. With a well-balanced lineup that includes star players such as Ryan Smyth, Vincent Lecavalier, Jaroslav Halak and Tomas Vokoun, the Icemen are 88-90-26 this season and on the verge of missing the playoffs for a second straight year.
"I'm very honored and grateful to the Commissioner for giving me this opportunity," said Kiely, who will become the third man to hold the post in Detroit's franchise history. "The Commissioner has provided me with all the necessary tools and support to be successful and grow as a coach and GM. I'm confident in my abilities and believe the experience I've gained in the IFHL will help me succeed in this new challenge."
* * *
QUICK HITS:
– Fort Drum Killers GM Steve Stryska said he isn't ready to jump the gun on the Feb. 28 trade deadline, either by selling off players or acquiring someone to help make the playoffs. "The trade market dictates what, if anything, we're going to do," Stryska told theafhl.com. "At this point there's nothing that makes any sense that is the right thing to do, whether it's short or long term." Bigger picture, he said, "There's still lots of time left. Let's play this thing out." Mikko Koivu, Chris Stewart, Jussi Jokinen, and Ryan Clowe could all be moved at the trade deadline.
– Killers goalie Miikka Kiprusoff became the 27th goalie in NHL history to win 300 games. Stryska  called Kiprusoff an elite goalie: "I've seen all of the greats. Billy Smith. Patrick Roy. Eddie Belfour. Dominik Hasek. Martin Brodeur. Those are the five that stand out for me. Look at all the records they set. Those five, and Kipper, all elite goalies."
– Boston Giants forward Evgeni Malkin the league's scoring leader with 32 goals and 37 assists for 69 points in 49 games played. Malkin is currently on pace for 104 points. "He's firing on all cylinders right now," Boston GM Mike Phelan said. "We're happy to have him as our centerpiece for this franchise." Hamilton Firestorm forward Claude Giroux trails Malkin for the lead in league scoring by a mere 7 points.
– Erik Karlsson of the Toronto Red Devils remains the league's highest scoring defenseman with 50 points in 57 games played. Alex Edler of the Victoria Vipers ranks second to Karlsson with 39 points.
– As for the leaders in the goaltending categories:
32 Wins – Jimmy Howard of the North Bay Warriors
1.32 GAA – Brian Elliot of the Comox Valley Hitmen
1,413 Saves – Craig Anderson of the Buffalo Phantoms
.939 SV% – Brian Elliot of the Comox Valley Hitmen
– After another dominating performance in a 9-2 win vs. Boston last week, the Hamilton Firestorm are back on top of the AFHL standings with an overall record of 116-62-26. "We talk a lot before every game about never having any excuses," said Hamilton GM Gates Imbeau. "It's been an intense season. We feel good about ourselves."
– Scott Gomez of the Victoria Vipers went more thgan a year without scoring a goal until he finally got one Thursday night. The center had last scored a goal on Feb. 5, 2011. During his 369-day scoring drought, the website www.didgomezscore.com continued to post a large message that read: "Did Scott Gomez score last game? NO." On the day after Gomez scored the goal, the website said: "YES!" It also read in French: "Est-ce que Gomez a marque l'autre jour? OUI!"
Leave a Reply
Warning
: Undefined variable $user_ID in
/misc/25/000/212/149/6/user/web/theafhl.com/wp-content/themes/FlexxProfessional/comments.php
on line
48
You must be logged in to post a comment.