Jon Litterine Hired as New GM of Atlantic City
By
Jon Litterine Hired as New GM of Atlantic City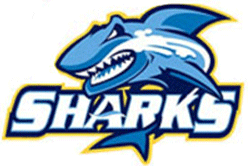 July 18th, 2017
The Atlantic City Sharks have been tagged with the label of last year's biggest underachievers, so when it came time to find a new coach and GM, the AFHL Commissioner wanted to hire a proven winner.
So it should come as no surprise the Commish tapped Jon Litterine as the team's new bench boss.
"We are very, very pleased to have a guy who fits in this league for now and into the future," Commissioner Anthony Furino said at a press conference Tuesday morning in Atlantic City. "He understands the expectations, he welcomes the expectations."
Litterine replaces Mike Toporek as new coach and GM of the Sharks. Furino met with Litterine several weeks ago, shortly before the start of the Entry Draft.
"This is a very special opportunity," Litterine said. "There are only 20 of these positions in the world and I feel very fortunate to be involved with one of the top organizations in the Amazing Fantasy Hockey League."
Litterine takes over a team that is loaded with star power, including forwards Patrick Kane and Phil Kessel, defenseman John Klingberg, and goaltender Ben Bishop.
Litterine said his job is to get the most out of the talent.
"It's my job as a coach to push this team, push them hard, push them outside of their comfort zone," Litterine said. "But while I'm doing that, (it's my job) to make sure they're enjoying the process."
After making it to the playoffs for seven straight years, the Sharks were considered one of the top Stanley Cup contenders going into last season, but they failed to make the playoffs.
Litterine said it's natural for a team to stumble a little bit before making a breakthrough.
"I use the analogy of a marathon. A lot of people try to run it the first time and don't quite make it. You have to go back and start again," he said. "Without running Mile 1, Mile 13 and Mile 20, you never get to Mile 26."
The AFHL Commissioner said participation level was a big factor in his decision to let go of former GM Toporek.
"The participation level is probably the biggest thing I look at," said Furino. "Aside from participation, I also saw an underachieving team and a season get away from them."
"Obviously, I try and support every GM in this league all the way up until the last second," said Furino. "This was based more on a gut feeling that there was a different direction we could go with someone new who is committed to participating much more, someone who would post comments on the message board more often, and someone that could poke and prod and get a young core to meet their potential."
Now Litterine is in charge and he's committed to a high participation level just as much as he's committed to getting the Sharks on the winning track.
"I've been writing for Rotowire since 2005 and playing fantasy hockey for over 20 years so I guess you can say I know players and I know how to get the most out of them," Litterine said at the press conference.
Litterine plans no major changes right away, but expects a high battle level in training camp. He believes the Sharks have the talent to be a championship team, "but the buy-in has to be immediate."
"Because of my love for all levels of hockey, including juniors, I've had great success in working with young and talented guys and getting them to play," Litterine said. "I think there's potential with a lot of guys to be top players here."
Leave a Reply
You must be logged in to post a comment.