Minnesota franchise carousel continues to spin; Lee Mantz gets fired
By
Minnesota/Goldsboro front office carousel continues to spin;
Lee Mantz is the 4th GM to be fired in the franchise's history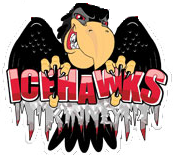 August 30th, 2012
It's already game over for Lee Mantz in the AFHL. Nearly two months into the job, the Icehawks GM/coach has been dismissed.
Mantz was brought in on July 5th by the commissioner with high expectations, but after making several questionable trades, the AFHL Trade Review Committee found it difficult to see where Mantz was taking the team.
This morning the league announced the short-rumored firing of Mantz.
In a statement, the AFHL commissioner said "We hired him this summer with the expectations that he would be with the Minnesota franchise for a long time. Sometimes decisions work and sometimes they don't."
One of the members of the Trade Review Committee called Mantz a gentleman with a great personality, but said things did not work out the way they hoped.
"At one point it seemed clear that he wanted the team to compete this year after trading youth for a group of veterans," the member told the media this morning. "But then he would turn a corner and trade veterans for youth. He turned corners like that on more than one occasion. It was almost like maybe he couldn't make up his mind."
Summary of trades during Mantz's tenure
RECEIVED:
Nathan Horton – Justin Williams – Tomas Fleischmann
Jaden Schwartz – Darren Helm – Mason Raymond
Thomas Kopecky – Filip Forsberg
Adam Larsson – Brent Seabrook
Brandon Gormley – Mark Giordano
Phillip Larsen – Derrik Pouliot
Mark Fayne – Yannick Weber
Matt Niskanen
JS Giguere
John Gibson
Jake Paterson
Calvin Pickard
2015 1st Washington
2014 2nd Twin City
2013 3rd North Bay
SENT:
Jeff Skinner – Joe Thornton – Jakub Voracek
Chris Kreider – TJ Oshie – David Backes
Sam Gagner – Brenden Morrow – Calle Jarnkrok
Erik Johnson
Josh Harding
Ben Bishop
Robin Lehner
Ben Scrivens
2013 1st (Minnesota)
2013 2nd Comox
2015 2nd Minnesota
Another member of the committee told the media that managing is not always based on how well you do. There are certain things you need to do, and people you need to please.
"One of the biggest red flags that we saw was that he would trade star players without even announcing that those players were on the trading block," the member said. "When you want to trade a superstar like Joe Thornton, a basic rule of thumb is to notify all GMs in the league [usually with a league-wide email] so you get the biggest bang for your buck. Mantz just wasn't doing that."
Mantz said he has no idea what he'll do next season, and plans to discuss options with his wife. His voice broke when he began discussing his dismissal with reporters in his office, but he was soon smiling and cracking jokes.
"I'll land on my feet," he said. "I talked to one of my friends today and I said, 'I've never been fired before.' And he said, 'Welcome to the club.' "
Leave a Reply
Warning
: Undefined variable $user_ID in
/misc/25/000/212/149/6/user/web/theafhl.com/wp-content/themes/FlexxProfessional/comments.php
on line
48
You must be logged in to post a comment.