Ringing in the '09 Holiday Season with Gifts for Each AFHL Team
By
Ringing in the '09 Holiday Season
with Gifts for Each AFHL Team
'Tis the holiday season, and that means it's time to bestow
fond wishes and heartfelt presents upon each AFHL team.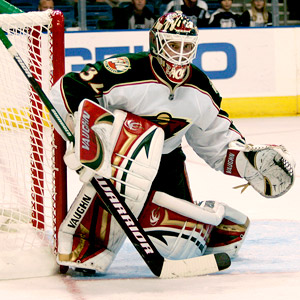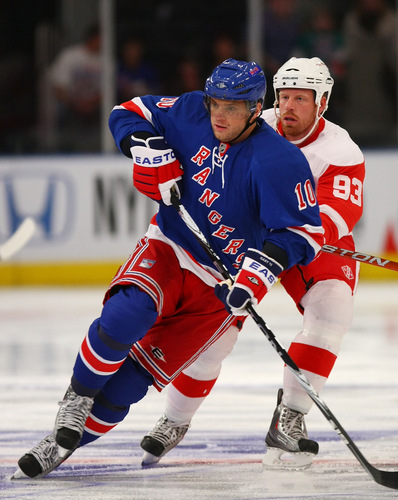 Will these three Giants — Malkin, Niclas Backstrom, and Marian Gaborik —
continue to bring scoring gifts to the Boston faithful?
For Winnipeg: A healthy goaltender who can swoop in and take hold of the No. 1 job.
For Temiscaming: Hope that newly acquired James Sheppard becomes a superstar, so the team can somehow justify to its fans trading away franchise player Henrik Zetterberg.
For London: Kudos for flying under the radar and putting together the second best record in the league halfway through the season.
For Vancouver: A good scouting report on the Manhattan Supermen, because the Heroes are likely to see them in the AFHL Stanley Cup Finals.
For Detroit: A healthy David Booth. His injury has already impacted the Gladiators' season. But more than that, it has deprived fans of seeing one of the AFHL's brightest young stars.
For Castlegar: Gratitude among Wolves fans for the extremely underrated talents — night in and night out — of Brad Richards.
For Hamilton: One last blaze of glory for Daniel Alfredsson, one of the top ten right wingers — and probably the gutsiest — of his era.
For Deer Park: The Jordan Cheechoo of four years ago, and a refund on the money they gave to Chris Drury.
For St. John's : A fair trade return for Pavel Datsyuk. I'd ask for the moon if I was St. John's, because Datsyuk can make a huge difference on a good team.
For Buffalo: A nickname for the Hossa-Crosby-Eriksson line.
For Fort Drum: Some perspective. They're a great team with a great work ethic, but they'll have to blast through some tough opponents before they can start talking AFHL Stanley Cup.
For Hollywood : A return to good health for Ryan Smyth and Teemu Selanne.
For the Seattle: The ability to take back the talented gifts they have dispersed so generously throughout the league since the end of the draft. Patrik Elias, Chris Mason, Milan Hejduk, and Dennis Wideman.
For Boston: More speed and mobility along the blue line. They'll need it as the season wears on.
For Manhattan: A place on the Olympic roster for Steven Stamkos, for goodness' sake. How is this even a debate at this point?
For Edmonton: A pat on the back for a job well done by head coach/GM Charles Leung … at least so far. It's going to be tough for the Hellstars to make the playoffs in this conference, but they'll make a good run at it next year.
For Fort Drum: A great big thank you note addressed to the AFHL Commish for vetoing the deal that would have traded away Kovalchuk.
For Washington: A scrapbook of the entire season, filled with lots of highlights from the bluechip prospects they have all over their roster. They'll have plenty of time to look it over this spring.
For Temiscaming: Peace and healing for Kari Lehtonen.
For Oshawa City: The ability to keep Alexander Ovechkin in Oshawa City for his entire career and the front-office talent to continue effectively building the team around him.
Happy holidays to everyone in the AFHL. Thanks for your participation and feedback throughout the year. Here's hoping you experience nothing but health, happiness and good fortune in the year ahead.
Leave a Reply
You must be logged in to post a comment.