Trevor Schiller Hired as New GM for Atlantic City
By
Trevor Schiller replaces Adam Mancin
as Coach/GM of the Atlantic City Sharks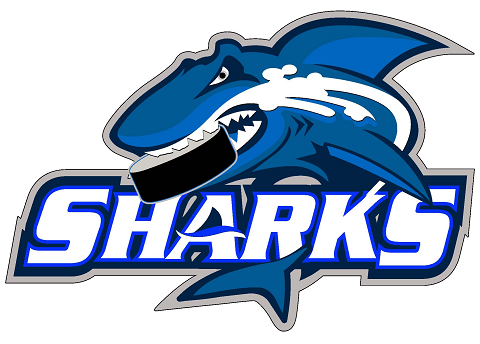 August 1st, 2022
Trevor Schiller knows that becoming the head coach and GM of the Atlantic City Sharks will be scrutinized because this is a team that has had the potential to go deep in the playoffs for the last several seasons.
But Schiller, who is highly thought of by the AFHL Commissioner, is not worried about anything regardless of expectations. He brings an attitude to the team and the league that is second to none.
"Beware of the wrath of a patient man," said Schiller. "I'm looking forward to that opportunity and challenge. I'm taking over a great franchise and I'm going to do the best that I can with it."
Schiller was talking over a cell phone that had been bombarded with calls from the curious and the congratulatory following news he would become the new coach and GM of the Atlantic City Sharks, succeeding Adam Mancin who was not active enough by league standards.
Mancin did not show up to last year's trade deadline and was disengaged for most of the season
"He failed to set his roster on most nights," said the AFHL Commissioner. "He made very few moves and probably no trades all year and we barely heard from him in our group chat. That is not the kind of activity level we seek from our GMs in the AFHL. We expect everyone to be engaged on a regular basis. I wish Adam the best of luck in his future endeavors.
Expectations are high for the next man in line.
"I know I'm going to be watched," Schiller said. "I know the team is going to be watched."
The AFHL commissioner interviewed over a dozen prospective GMs for the Sharks franchise and ultimately decided that the best replacement for the team would be Trevor Schiller.
"It was a difficult decision," said Furino. "But I just felt in the end that Trevor was the man for this hockey club. He took his time getting to know the league, getting to know the team, he knows the players, and he knows their roles. More importantly, he is an all-around GM who will be active in all areas of fantasy hockey."
Everyone understands the Sharks will reconvene this season with about as much muscle and firepower as several other teams that made the playoffs last Spring. The only thing they might be lacking is a good starting goaltender. Otherwise, they have a great offense containing several superstars. They have a couple nice-looking rookies ready to audition. And they have a new coach.
"I've studied the league and I've studied the team for a very long time, I know the team has great leadership and can be a Stanley Cup winner," Schiller said of the Sharks. "And whether I like it or not, I'm going to be compared to the guys that came close before me, and there are going to be some tough nights along the way. But this will be a lot of fun and I'm really excited to get started."
Leave a Reply
You must be logged in to post a comment.