Vikings Stanley Cup Parade
By
Vikings draw more than 500,000 for Stanley Cup celebration
John Tavares throws up during championship parade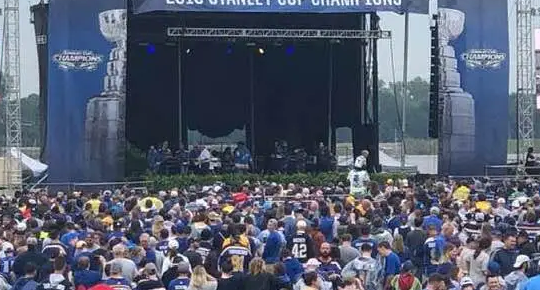 June 6th, 2022
Andrei Vasilevskiy had the Stanley Cup in his hands, the Vikings goaltender ending the parade but continuing the celebration of their first AFHL championship in their franchise history.
"It's been amazing, let me tell you," Vasilevskiy said to the crowd that gathered for a post-parade rally at La Mauricie National Park. "This is unbelievable. Unbelievable. We all know what it's about. It's about the fans, the family.
"I said in an interview at the end of the season: We're a bunch of messed-up individuals together. From the coaches all the way down, here we go. Look at this. This is amazing. Amazing."
What started as a cloudy and rainy day ended in sunshine, with an estimated 500,000 people watching the Vikings travel on boats and trolleys on their way to La Mauricie National Park.
"Beyond anything I could have imagined," Vikings owner Phil Svoboda said. "I thought there'd be a lot of people, but it's a block or two deep at some points. Wow.
"… What a jolt of energy for a city, and that's the best thing that sports can do, is bring people together, bring positive energy to the home city."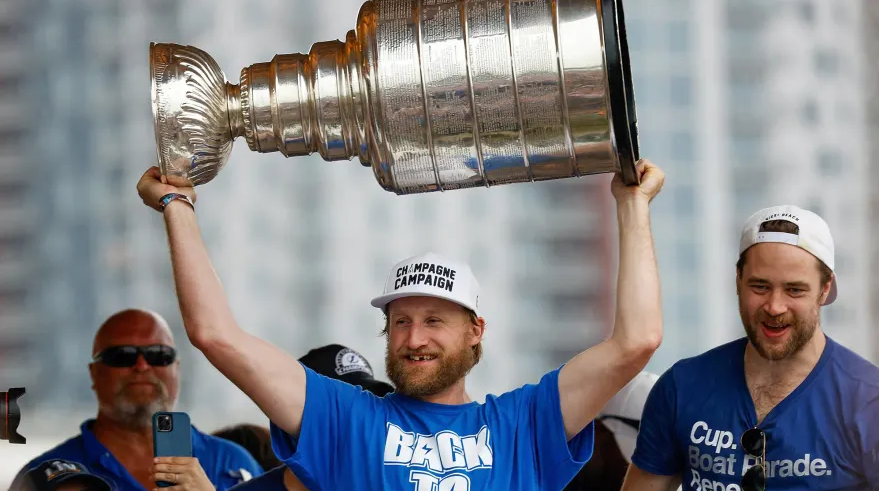 Players took turns walking the route with the Cup, including team captain Mika Zibanajed, Filip Forsberg, and Mike Rielly. Backup goaltender Brian Elliot walked with his young son Owen, who later took to the stage and led a "Let's Go Vikings!" chant.
John Tavares made this victory parade one Shawinigan will never forget.
While celebrating his team's first-ever Stanley Cup championship, the 31-year-old forward was filmed throwing up in the trolley he was riding in. From the looks of the footage on Twitter, his driver caught some splash as well.
Despite the not-so Kodak moment currently making the rounds on social media, Tavares appears to be enjoying his victory lap, which included post-parade celebrations with his wife.
"I'm a Stanley Cup Champion, baby!" John Tavares said to the crowd. "Put your glasses up right now Shawinigan. We're Stanley Cup champs baby!"
Phil Svoboda, who took over as coach in June of 2011, exactly 11 years ago, and helped the Vikings rise from last place to first place in the AFHL standings, was greeted with chants of "Chief! Chief! Chief!"
"It's awesome. I've never seen anything like it in my life," Svoboda said. "What an incredible experience to be down here today, the parade and everything. It's unbelievable. I'm so happy for the city and the fans. They deserved it, but more than anything, I'm so happy for our players because of how hard they played, prepared, through leadership coming through and winning that Cup.
"They came together at some point. It all started to work out. Leadership, character and hard work through January, February and most of March, being on the road that much and winning that many games, it just goes to show the hard work and character of our players.
"That's why we're Stanley Cup champions."
Leave a Reply
You must be logged in to post a comment.