Washington Wolfpack Coach Rick Charron Remains Fiery
By
Washington Coach Rick Charron Remains Fiery
March 19th, 2013
For a guy whose team could fail to reach the AFHL playoffs for the second year in a row, Washington Wolfpack GM/Coach Rick Charron was in a remarkably good mood on Tuesday morning.
He went so far as to say he felt "lovely," then cracked jokes with reporters.
Charron may have gotten some of the angst and anger out of his system after a pair of salty meltdowns two weeks ago in a matchup with the Montreal Xtreme. The first came in the middle of the matchup when he saw his team give up a soft goal, he called a timeout then unleashed a barrage on the bench. Then, after the matchup ended in a tie, Charron responded by kicking the daylights out of an unsuspecting trash can in the locker room.
Charron was so unsettled, he refused to talk to the media in the postgame press conference.
The meltdowns had the desired effect. The Wolfpack went on to dominate their next matchup with the Manhattan Supermen, 7-3. It kept Washington in the postseason race and underlined a telling point: Charron has done everything he can, from making trades to juggling lines to confronting his players, to get the most out of his team.
David Krejci scored a goal and four assists vs. Manhattan
(His decision to have nine players from Boston on his pro team roster has left him open to widespread criticism.)
But Charron's handling has to be credited for keeping his team within four points of a playoff berth heading into this week's matchup with the London Mustangs.
The ninth-place Mustangs (and 8th-place Buffalo Phantoms) are four points ahead of Washington in the close grouping.
With a core group that has played well then gone cold at varying intervals, Charron hasn't been afraid to challenge his veterans behind closed doors. He's benched many and used different people in different places – think of Marcel Goc playing second line center – while integrating a sizable number of farm team call-ups when injuries happen.
"He's done [the in-game rant] a few times, and the times he has have been pretty meaningful," Wolfpack forward Tyler Seguin said. "He's got a tremendous feel for the game, where guys should be on the ice and what they should be doing. It's probably the most important quality to have as a head coach, and Rick has that."
Charron has been cranking out the same message for days now: Forget everything but the task at hand; win the remaining games, then see if that's good enough. That includes grinding his best players like they've never been ground before.
"Hey, look at the situation we're in. You run with your best," Charron explained. "We don't have an option."
There's no doubt this group of players has seriously tested Charron's resolve. At the end of last season, the players spoke of how they were done in by their poor start and vowed not to let it happen again. But three weeks into the 2013 campaign, the Wolfpack were seeking their first win and the struggle was renewed.
Through it all, Charron has pushed every button and kicked every can to inspire his players. That hasn't gone unnoticed.
"He knows when we have more to give and wanted to give us a spark," Wolfpack forward Joe Thornton said. "Rick's been coaching a long time. The timing was right."
The Wolfpack's timing is about the here and now, with their final two matchups against London and Comox Valley. The coach is doing his part to ensure his players do theirs. And if that means another spicy outburst to get their attention, well, so be it.
Rick Charron was chuckling Tuesday; he'll be back on his game come Tuesday night, and probably not so "lovely."
***
QUICK HITS:
– Ottawa GM Ryan Armstrong is disappointed with the Knights 2013 season and says, "There will be some big changes in the offseason. Nobody's job is safe anymore."
– Playoff hopes are beyond over for the Philadelphia Crunch but the rebuild has just started. With three first round picks in 2013 and multiple farm players tearing it up in their respective leagues, the future is extremely bright in Philly.
– After back-to-back losses that dropped the London Mustangs out of the current playoff picture, London GM Matt Plachta held a closed door meeting with his players on Monday morning. Plachta wanted to make sure everybody is on the same page for their push to the playoffs.
Jonas Hiller's strong play since being acquired from San Diego is being used as a lightning rod for the players to perform at their best. Wheeler and Voynov are leading the charge on offense, but if they want to make the playoffs then they will need contributions from Brayden Schenn, who hasn't found the score sheet in two weeks, and last year's ROY candidate Matt Read.
– The Pittsburgh Heroes have officially ushered in a new, winning attitude. After a weeklong 'feeling out process' that included a blowout loss to Manhattan, new Heroes GM Jason Henley held a closed door meeting with the entire organization, from star player Pat Dwyer to the parking attendant recently accused of inappropriately touching Sheldon Kennedy. Henley had everyone brought into the boardroom for a tear down, build back up, philosophical cleansing so that any negative attitudes could be wiped out at once and refocused into the team-wide mindset that they are in the best league in the world for a reason.
– The Montreal Xtreme may have fallen out of the 2013 playoff race but the team has grown by leaps and bounds this season. Currently, their biggest strength is in the goals department (4-2-2 in Goals). Their goaltending, which was non-existent in the last two years, is starting to look more and more promising with Braden Holtby, Jacob Markstrom and Jake Allen getting more starts and experience under their belts.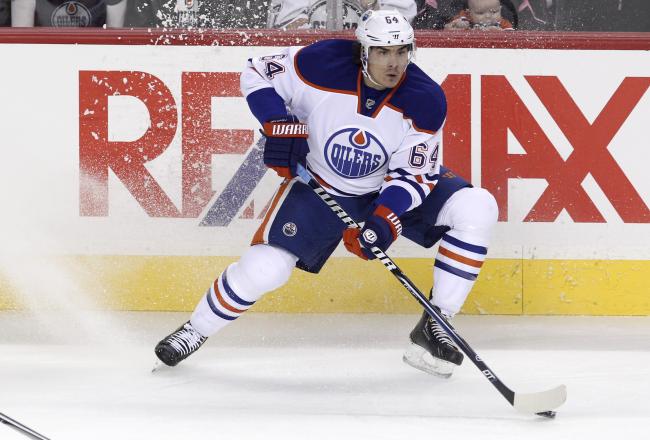 With young offensive dynamos such as Nail Yakupov and Jonathan Huberdeau entering their second season in the pros, Montreal making the playoffs next year would be a good bet to make.
– The Toronto Red Devils have defeated their last six opponents that include the Lakehead IceHoles and Victoria Vipers. "We're 58-6 over the last six weeks," said Toronto GM Jordan Carbone. "And that is without Jason Spezza, Joffrey Lupul and Erik Karlsson who have been sidelined with injuries. Also, Bernier is better than Quick."
Leave a Reply
Warning
: Undefined variable $user_ID in
/misc/25/000/212/149/6/user/web/theafhl.com/wp-content/themes/FlexxProfessional/comments.php
on line
48
You must be logged in to post a comment.