Another GM Gets the Axe, Lucas Persell Taking Over in Port Hope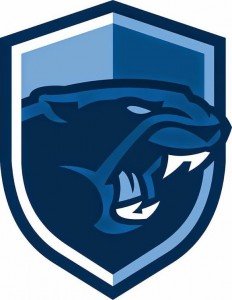 October 3rd, 2023
The league announced Zach Ostrowski's abrupt dismissal yesterday after he displayed an extremely low level of activity in his first two months on the job. Lucas Persell is the next man up.
"We had different expectations of Zach," said the AFHL Commissioner. "The Port Hope roster is one of the oldest rosters in the league. There are several players on that farm that are not even in the league anymore. We want GMs who will take an active role in fixing issues like that. Additonally, he was as quiet as a mouse in our group chat which has always been one of my biggest pet peeves over my many years of running this league."
It was a difficult decision on the part of the Commissioner but one he felt necessary to ensure the activity level remains high across the AFHL.
"While I'm disappointed it did not work out with Zach," said the Commissioner. "I know it's in the best interest of the league to bring in someone who will be more active both transaction-wise and group chat-wise."
The Commissioner went back to his list of candidates and decided to tap Lucas Persell for the job. The Commissioner called Persell an outstanding GM who "knows fantasy hockey very well and brings more personality to the league."
"He was a strong candidate throughout the interviewing process and I believe he is the best man to lead this team moving forward," the Commissioner said.
Persell said it was a no-brainer to accept the position and that he was looking forward to the opportunity.
"I'm really excited to be joining such a dedicated league with a history such as the AFHL has," Persell said at a press conference this morning. "My first order of business is the meet and get to know the players, and make the necessary changes to to help this franchise finally capture it's first AFHL Stanley Cup."
Persell takes over the Panthers at a crucial juncture in the wake of Ostrowski's stunning dismissal. The franchise, previously led by Keith Cancilla, is coming off back-to-back appearances in the Stanley Cup Finals.
"This team is obviously talented from top to bottom," said Persell. "So the mindset os to win right here and now. I know this team has been working very hard this summer to prepare for the season. I look forward to diving in, working with our staff to help them get better every day and be ready for what we believe will be an exciting, winning season."