February 28th, 2011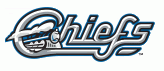 Almost everyone has read it, witnessed it, and knows about it: the vicious, heated rivalry between the Deer Park Chiefs and the Fort Drum Killers. The players hate each other, and so do the GMs.
Another chapter of this storied rivalry will be written this week — the teams' first meeting since their simmering fued reached full boil back in mid-December when Deer Park GM Mike Nellany started a war of words with Fort Drum GM Steven Stryska during Fort Drum's Week 10 matchup vs. the Boston Giants.
Click here to see a summary of their last showdown
"Some people think he's funny, but I think he talks too much," GM Stryska said at the Killers' practice earlier this morning. "If he wants to try and trash talk me again, then he can go ahead, do it again – this week my goal is to guide my team to a win over his team. A win is more important than just talk in this league. But if he wants to trash talk again, then I'll trash talk right back."
"Like it or lump it, that's what happens when you try to trash talk to the best," GM Nellany said when asked about his rivalry with Stryska. "Some people like it, some people don't. Personally, I like it and that's why I embarassed him and I came out on top."
The stage is set for their matchup this week and with playoff implications the stakes couldn't be much higher. Currently, Fort Drum is in 6th place with 255 points, and Deer Park is in 8th place with 250 points.
"We're behind them in the standings by only 5 points," said Chiefs forward Dustin Brown. "With a big win this week, we could easily take 6th place from them."
Killers' goalie Miikka Kiprusoff says there's not much pressure.
"We're not going to put pressure on ourselves to win just because we don't like them," Kiprusoff said. "We are better than them, that's why we have been ahead of them in the standings all year. If we just play our game and stay healthy throughout the week, this matchup will be a piece of cake."
Tickets for the matchup have been sold out since early January and currently the cheapest ticket being sold by scalpers in the parking lot is $150.
Ilya Kovalchuk, Ryan Kesler, Chris Stewart, Henrik Lundqvist, Miikka Kiprusoff. The superstars are healthy ready to shine this week, and fans can expect to see plenty of passion on both sides. The AFHL commissioner has assigned the best referrees and linesmen to call this game that is sure to include lots of fights and physical play.
"Fighting is healthy for this league and I'm okay with it," the AFHL Commissioner said. "We just don't want it to get out of control."