Riots break out in chaotic Buffalo after loss
April 2nd, 2012
While the Hamilton Firestorm beelined across the ice to mob their goaltender at the buzzer, hockey analyst Pierre McGuire ran up to Firestorm coach Gates Imbeau and asked him how it felt to be the AFHL's best.
"This is an incredible feeling, it's hard to really put it into words," said Imbeau, his eyes moist with emotion. "It's a special moment right now. We're so deserving of what has happened here. This is not a fluke. This is something we earned."
Credit must go to Imbeau, who made critical transactions throughout the season and kept the Firestorm on course despite the criticism and the adversity, and there's no denying that he made all the right moves to shape this Cup-winning roster.
On the ice, Imbeau continued to patiently answer McGuire's questions while looking for his family in the midst of the celebration.
"Everyone has a five-year plan, and so did we," Imbeau said. "It's not like it fell exactly into place, but we added certain elements along the way. We weren't afraid to confront our weaknesses and trade away star players to fix them."
Imbeau and the Hamilton Firestorm joined the fantasy hockey world's most honored club by virtue of a 6-5 victory over the Buffalo Phantoms in the AFHL Stanley Cup Finals on Sunday night. It was a victory that sparked a frenzy of celebration in Hamilton and a violent rampage in the streets of Buffalo (more on this later).
"It's tough right now," Phantoms coach Daryn Beckman said in the post-game press conference. "It's really tough."
The best offense in the league for the past three weeks failed to show up in the Finals versus the Firestorm, and some of the Phantoms players may never live it down.
"What are you going to do? We all wish we played better," said Phantoms forward Patrick Marleau, who tallied just one assist in the Finals. "That's the bottom line. We're not going to point fingers at one individual. I think as a team, if we all could've stepped up a notch, including myself, we could've been the ones hoisting the Cup."
The Phantoms played amazing in a monumental second round victory over the first place North Bay Warriors to get to their first Stanley Cup Final in franchise history. But the loss on Sunday night was a heartbreak for the Phantoms and their stunned fans, who stayed by the thousands just to get a glimpse of the Cup.
"We're devastated as a team," said Phantoms captain Sidney Crosby, who registered six points in the series. "We worked all year to get to this point. To fall short like this is a tough one to take… but we're a good team, and we'll be back."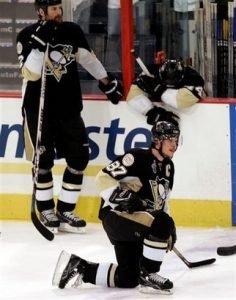 Worse yet, Buffalo got off to a good start in Game 1 vs. Hamilton after getting a pair of goals from Joe Pavelski. But the Firestorm withstood the swarm, and got goals from Alfredsson, Lidstrom, and Giordano, to go into Game 2 with the lead in the series. Hamilton continued to pile on the offense from there. By the weekend, Hamilton had 40+ points on offense to Buffalo's 7 — and the Buffalo home ice arena was silent.
"They basically had won all of the offensive categories going into the weekend games," said Beckman. "Our only chance at winning would be if we got a shutout from Craig [Anderson]. That didn't happen so ultimately they won because their offense was just far superior."
Hamilton scored a whopping 55 points on offense which set a new record for most points scored on offense in Finals history.
"It was one of the best (playoff performances by an offense) I've ever seen — from Game 1 until the final game," Firestorm goalie Tim Thomas said. "I went through all of this last year with Washington and I've never seen an offense dominate a series from beginning to end."
Thomas is the first AFHL goaltender to win back-to-back Stanley Cups. Although he would have won last year's playoff MVP honors if it wasn't for Luongo, ironically, Thomas was a candidate to win it this year as well. But instead, it was Phantoms captain Sidney Crosby who was awarded this year's Conn Smythe trophy. Crosby scored a total of 17 points to lead all players in scoring in this year's Stanley Cup Playoffs.
"It's a nice trophy but that's the one I've been playing for," said Crosby while watching two men carry the Stanley Cup out to center ice for the Stanley Cup presentation.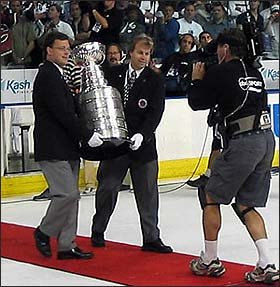 The AFHL Commissioner, Anthony Furino, walked out to center ice, stood next to the Stanley Cup and began speaking into a microphone.
"Congratulations to the Hamilton Firestorm, GM Gates Imbeau for saving the franchise after the previous GM stepped down," said Furino. "And for bringing the team to the Stanley Cup. Congratulations to all of the fans in Hamilton… Nicklas Lidstrom, you will be the third captain in AFHL history to hoist the Stanley Cup… Congratulations…"
Lidstrom never won a Cup in the AFHL. On this night, though, he lifted the trophy for the first time, something he's been wanting to do before he announces his retirement.
"I thought it was going to be heavier probably because I've got so much adrenaline pumping through the body, but it's a pretty cool feeling," said Lidstrom, who was acquired via trade shortly before the trade deadline. "It's really been an amazing journey for these players, even before I joined them, right from team building in Hamilton [during training camp]. This is a close group of guys with a ton of character. This is a team and I'm happy to be a part of it."
As the trade deadline approached this season, it was imperative for Firestorm GM Gates Imbeau to make certain moves in order to add depth. The GM acquired several key players such as Nicklas Lidstrom and Patrick Sharp, and it paid dividends en route to the Stanley Cup title.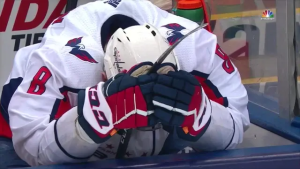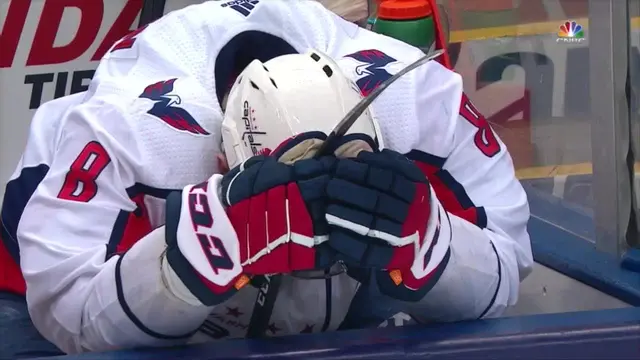 "The Lidstrom deal was obviously significant," Imbeau said. "We felt like we had to be aggressive before the deadline because there's a flurry of deals at the deadline. He brought a ton of leadership and skill to this team and if we didn't get him then we probably wouldn't have won this thing. Making trades at the deadline was crucial. You can have a wish list, and it's just going out and executing and getting it. That was the hard part."
Now that Imbeau and the Firestorm have the winning blueprint, will Imbeau make a prediction for defending the team's title or its chances of a repeat?
"It's really the furthest thing from my mind right now, to be honest with you," Imbeau said when asked the question during the post-game press conference. "I just want to enjoy this and let the boys take the spotlight here because they earned it. This has been a lot of fun. Yes, we've won the Cup, but once you taste it you want more. It's been a good feeling in the room, on the plane and on the ice. We want to do this again. It's amazing, almost surreal. We'll mostly likely have the same team next year, so it's very exciting and the future looks very bright."
* * *
STANLEY CUP VICTORY PARADE
The Stanley Cup parade is scheduled for Tuesday morning in Hamilton (if weather permits). Coverage of the event will be posted right here on theafhl.com.
* * *
RIOT BREAKS OUT IN BUFFALO
Angry, drunken fans ran wild Sunday night after the Buffalo Phantoms' 6-5 loss to Hamilton in the Stanley Cup finals, setting cars and garbage cans ablaze, smashing windows, and showering giant TV screens with beer bottles.
Multiple cars were set on fire during a riot that scarred Buffalo after the last game of the AFHL Stanley Cup Finals. It was reminiscent of a similar scene that erupted in the city of Vancouver following the Canucks' Game 7 loss to the Boston Bruins.
"We have a number of fans on the streets of Buffalo causing problems," said a Buffalo city spokesperson. "It's absolutely disgraceful and shameful and by no means represents the city of Buffalo. We have had an amazing run in the playoffs, great celebration. What's happened tonight is horrible."
"About an hour after the Firestorm won the Cup, I heard a loud noise and turned and there was a car being stomped on by a bunch of guys wearing Phantoms jerseys," a spectator said about the first few moments of violence. "Then some other guys started rocking another car until it flipped over. Five minutes later, the car was on fire and a few minutes after that they flipped another one. It was just out of control."
Some fans held what looked like pipes or hockey sticks over their heads as they jeered at police officers. Newspaper boxes were wrenched off the sidewalk and hurled through store windows. A few of the fans began congratulating those who tried to attack police, and others erupted with cheers every time something was damaged. Fans set fire to a stuffed bear decorated to symbolize the Firestorm, while others sang drunken songs as they danced on an overturned vehicle.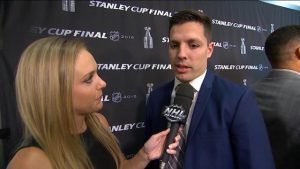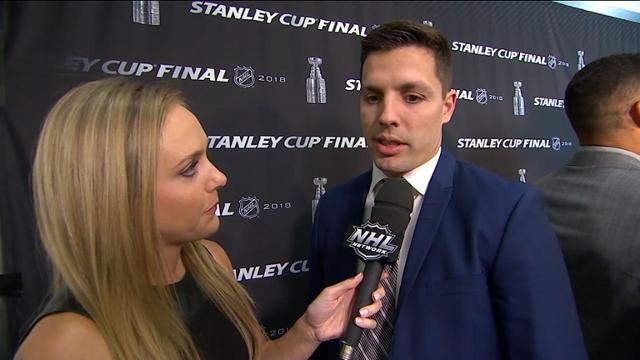 Later, fans smashed windows and ran inside high-end department stores. At a Ralph Lauren clothing store, Phantoms fans were seen grabbing T-shirts and anything else they could get their hands on. Young women were seen escaping with beauty cosmetics, with one carrying out part of a mannequin.
"It's terrible," Phantoms captain Sidney Crosby said, shaking his head. "This city has a lot to be proud of, the team we have and the guys we have in here. It's too bad."
While newscasters said there had been no fatalities, ambulances appeared to be having trouble getting inside the zone to help the injured and TV images showed at least one woman mopping blood from her forehead.
"You don't ever hope for a situation like this," Buffalo police officer Mike Hunt said. "It is extremely disappointing to see the situation in Buffalo turn violent after tonight's Stanley Cup game. Buffalo is a good city and it is embarrassing and shameful to see the type of violence and disorder we've seen tonight."
Tear gas mingled with the stench of acrid smoke and stale beer as riot police, truncheons drawn, moved in to quell the violence, pushing crowds away from the burning cars.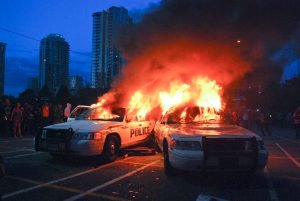 Later, police cars also were set on fire. At one point, police were using flash-bangs — grenades that are designed to distract and disorient, rather than injure — to try to break up the mob.
"This isn't what the Phantoms are about," said Dick Hertz, 31, a Buffalo resident and Phantoms fan. "This isn't what their fans are about. This isn't what this city is about."
Phantoms goaltender Craig Anderson sent a Twitter message pleading the fans to stop the violence: "We're a great city and have a lot of class. Our team is great and our championship will come. Soon."