Panthers GM Keith Cancilla Retires;
Zach "Oz" Ostrowski Hired as Replacement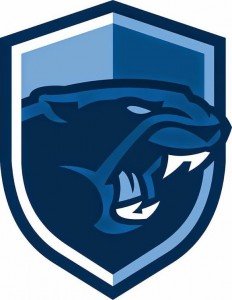 August 17th, 2023
After back-to-back appearances in the AFHL Stanley Cup Finals, Port Hope GM Keith Cancilla has announced his retirement.
"When I arrived in the AFHL 12 years ago in the summer of 2011, I thought I would compete in this league for three years, maybe five years," said Cancilla at his retirement press conference on Thursday. "It is now 12 years later and as I prepare to step away, I feel very thankful for the great ride I have had. I have watched this league explode into what it is today and I am very proud to have been a part of it. I will miss all of the GMs I have interacted with over the years. There are so many amazing personalities in this league."
In a previous conversation with the Commissioner, Cancilla had stated his reasons for retiring was due to his life being very busy and a belief that the window for this aging team to win a championship has closed.
"We want to thank Keith for his 11 years of amazing participation in the AFHL and wish him the best in his retirement," said the AFHL Commissioner.
At the end of the press conference, a reporter had asked Keith if he would ever consider a return to the AFHL in the future. Keith had a short response that caused quite a stir in the room: "Never say never".
The AFHL named Zach Ostrowski as the next GM of the Port Hope franchise, tapping one of the hockey world's top rising GMs to lead the franchise to it's first Stanley Cup victory after back-to-back appearances in the Finals.
Ostrowski diagrees with Cancilla's comment about the window for this team to win has closed. He believes this roster only needs a little bit of tinkering to remain in contention.
"This is a tremendous honor and privilege to be named the new GM of the Port Hope Panthers," Ostrowski said in a statement. "I would like to thank the AFHL Commissioner for affording me the opportunity to lead this team. I look forward to working with this group of talented players and building upon the winning culture in place."
Ostrowski inherits a roster built around an aging core as the Panthers look to add speed and develop young players. The team is expected to shop for youth this offseason, specifically for younger top-six forwards. There are other pressing personnel decisions to be made including an assistant coach vacancy, and positions that oversee the power play and blue line. There is also a critical draft to prepare for; the Panthers only have one draft pick – in the third round.
"We are extremely pleased to name Zach Ostrowski as the new GM of the Port Hope franchise," the Commissioner said in a statement. "Zach is one of the best young GMs in the game who's had success at every level at which he has competed. We feel his leadership, communication skills, ability to develop players and familiarity with our league will be a tremendous asset as he makes this next step in his fantasy hockey career."