Slide 1 Heading
Lorem ipsum dolor sit amet consectetur adipiscing elit dolor
Slide 2 Heading
Lorem ipsum dolor sit amet consectetur adipiscing elit dolor
Slide 3 Heading
Lorem ipsum dolor sit amet consectetur adipiscing elit dolor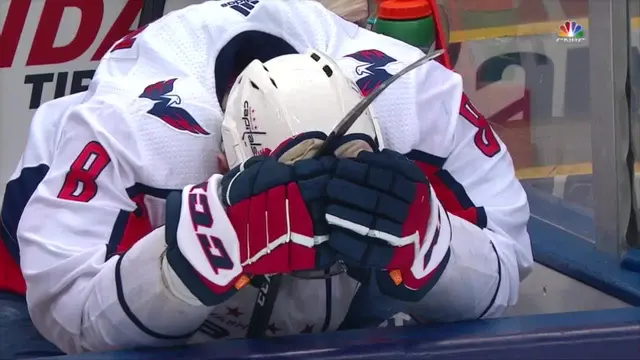 AFHL Stanley Cup Final Bingo
Grab your BINGO card for a chance to win prizes!
AFHL Events & Initiatives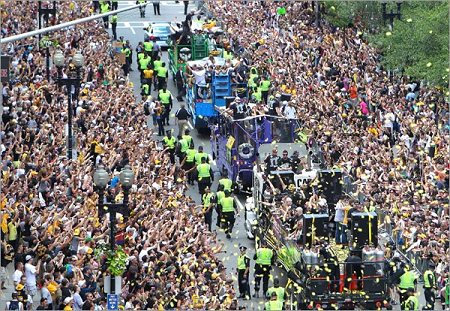 Rain City Bitch Pigeons Celebrate Second AFHL Stanley Cup with Parade
June 7th, 2023
There was Conor McDavid jumping off the fire truck so he could walk the streets and shake hands with the swarm of Pigeon fans.
Later, Mitch Marner took the stage and got the crowd to participate in a giant sing-along to the song "We Are The Champions".
From A (alcohol, lots of alcohol) to Z (Zamboni drivers taking the road), the parade held last Friday to celebrate Rain City's second Stanley Cup title offered a little bit of everything.
It included dogs wearing Pigeon gear, young defenseman Rasmus Dahlin being momentarily confused for a fan by security, the crowd chanting "We Got The Cup," and a shirtless Conor McDavid hoisting the Cup they secured by beating the Port Hope Panthers. It was Leon Draisitl who delivered the line of the day on stage as rain fell and thunder boomed.
"This is just the start of Rain City's dynasty, baby," screamed Draisitl, whose team defeated the Port Hope Panthers for the franchise's second Stanley Cup title in four years.
Draisitl made sure to savor the moment.
"We're going to be celebrating all summer long," Draisitl said. "We're going to enjoy it. This stuff doesn't come around too often. So you've got to make sure you soak it all in."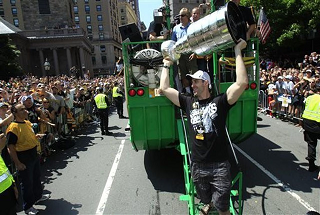 Dahlin sure did. The young defenseman was running around the streets like a kid in a candy store as he greeted fans. He was also mistaken for a fan himself, before the crowd pointed out he was a player and he rejoined the parade.
It was a sea of green and yellow in downtown Rain City, where the parade ended and the speeches took place.
"I can't even see toward the end," Draisitl commented.
That's what happens when a team wins its second AFHL Cup in four years.
"It just shows how great of a sports city this is," Dahlin said. "Unbelievable."
Before the festivities heated up, the bands Red Hot Chili Peppers and the Foo Fighters entertained the crowd. There were also several renditions of "We Are The Champions".,
One of the touching moments was Victor Arvidsson walking in the street hand-in-hand with his daughter. Later, while on stage, he took off his shirt and wore a Swedish flag.
One of the biggest cheers was for Rain City Coach / GM Jason Henley who was having a grand time on the fire truck, dancing, posing and even drinking out of a shoe.
"I lost any ability to speak English after the parade," Henley quipped.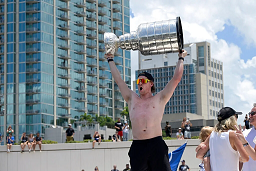 The beer flowed freely along the parade route. On another beer note, it was also the debut of this — a limited version of Coors Light made from shavings of Rain City's home arena ice the Bitch Pigeons skated on during their title run.
The Bitch Pigeons were certainly cool as ice in finishing the regular season with the best record in the entire league (155-66) and then going 23-12 over the postseason.
Some players still had their playoff beards (See: McDavid, Samsonov, Garland). Others got rid of them.
"I couldn't wait," Draisitl said. "It was so itchy."
Timo Meier was still making plays during the parade. The star forward caught a stuffed animal thrown at him on the fire truck and placed it on top of the Stanley Cup.
There were several video tributes and rousing speeches throughout the rally, but one thing we've also come to expect at these victory parades is plenty of hot mic expletives as well. The hard-partying Bitch Pigeons brought a few of those on Friday, and they were pretty magical. Eeli Tolvanen closed out his speech with a wild line ("let's f— this s—") and Jason Henley wrapped up the day's festivities with an emphatic f-bomb:
"WE ARE THE F–KIN CHAMPIONS!!"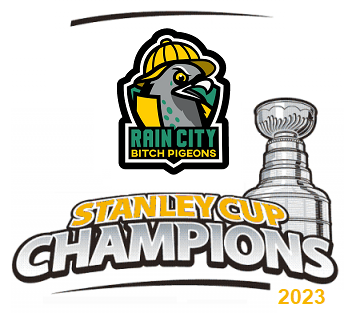 Rain City Bitch Pigeons Win Their Second Stanley Cup!!
For the second time in four years, Jason Henley and the Bitch Pigeons have won the Stanley Cup
April 10th, 2023
The Rain City Bitch Pigeons won the Stanley Cup for the second time in franchise history with a 9-3 victory against the Port Hope Panthers in Game 7 of the Final on Sunday.
"It's so hard to win the Stanley Cup," Pigeons captain Conor McDavid said. "And then we do it two out of four years. We deserve to go down in history. And this group, no matter what happens from here on out, this group is going to be etched in history forward. And that's pretty special."
McDavid scored two goals and three assists in the seven game series.
"He makes guys like us look good," Pigeons coach Jason Henley said of McDavid. "What's remarkable to me is I can't believe how elevates his game to another level in the biggest games of his career. He is the best player in the world, and when he locks in, he is remarkable to watch."
Rain City's goaltending trio of Ilya Samsonov, Ville Husso, and Thatcher Demko was lights out in the Finals and combined for a total of three wins, two shutouts, 0.34 GAA, and a .987 save percentage.
"I can't believe how well we played," Samsonov said. "It's obviously the whole team deserves it for sure. Our defense was incredible. We were able to shut them down for practically all seven games, just amazing. Can't say more. It's not about the goalies, it's about our team as a whole."
The party began more than two hours before faceoff and got merrier as the night wore on. A raucous crowd of 18,110 packed Rain City's home ice arena, while thousands more gathered on a plaza outside the building to celebrate. Fans stood for the final two minutes of the series-clinching win, cheering, snapping pictures and recording video on cellphones.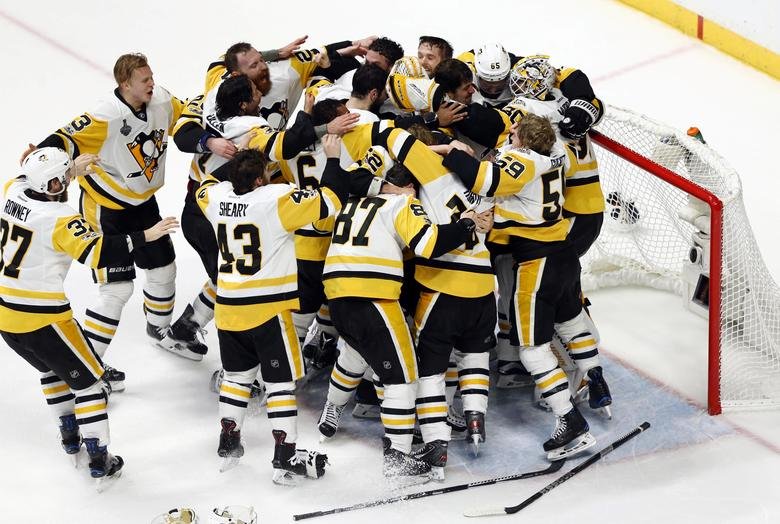 "It's out of this world," forward Timo Meier said. "Winning a Stanley Cup is one thing. But doing it in front of our fans, family means the world."
On the opposite end of the celebration, a dejected Panthers team huddled and embraced their goaltender Juuse Saros, who posted a 2.36 GAA for Port Hope, which was playing in the Cup Final for the second straight year and fell short once again.
"At the end of the day, I just don't think I played well enough at the start of the series," Saros said.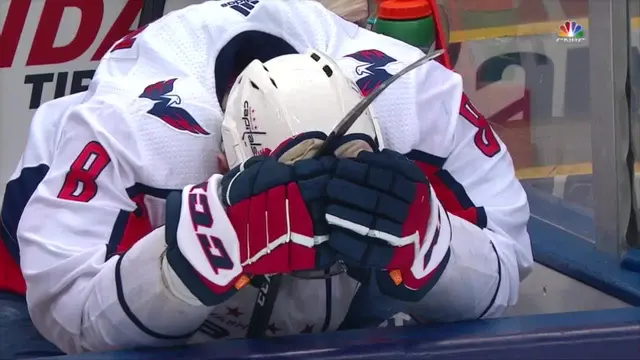 Panthers captain Alex Ovechkin said, "I don't think that's the case at all. To be honest, I think that we weren't good enough in front of our goaltenders. Give them credit. They're a heck of a team. They're here for a reason and they were better than us in the end."
"I'm proud of this group," said Panthers coach Keith Cancilla. "I told the guys after the game, there's a period we had to go through a lot of things. You talk about practice. You talk about injuries, scheduling, dealing with your personal lives. Even through the playoffs, being down, being up, many things and we kept moving forward and kept getting better. So we grew as a team a lot. We've got to use that the right way and we want to make it back here with a different result."
Port Hope forward Evgeni Malkin said, "Every single guy gave everything they had every single night. You look at our group and, maybe, there's one or two more talented teams and there's a lot of teams that do a lot of things, but there's no team that's stronger as a group and the resiliency that we showed. Just a good team to be a part of."
Rain City forward Lawson Crouse got very emotional with about a minute left.
"I was trying to keep it together because obviously I wasn't out there in the final minute," Crouse said. "But watching these guys block shots and just muck it up and do everything they can just to [have] an opportunity to win, I've been very fortunate. I'm very blessed to be a part of these two Stanley Cup runs. You may not see me on the score sheet all the time, but I try to bring a different element to the room and chip in when I can and just kind of relax the team a little bit."
The Pigeons' flair for developing their young players has replenished their talent base, and their GM's knack for smart draft picks and shrewd trades has transformed and evolved this roster over time, in style and spirit and personnel.
A team that had embraced what GM Henley called a "kind of greatest show on ice" attitude, that tried to score as many goals as it could while depending on their goalies to rescue it, needed to get "grittier" during a roster tear down after the 2021 season.
"We went from the new kids on the block, to these guys are so much fun to watch, to all of a sudden it gets tilted and we're the team that can't get it done to now you're throwing the word dynasty around," Henley said. "That's a huge wave of emotions to go through over several years but I like where we are right now. Two Stanley Cups. Would I like to be the first in AFHL history to win three Stanley Cups? Sure. But right now I'm going to take some time to celebrate this second one."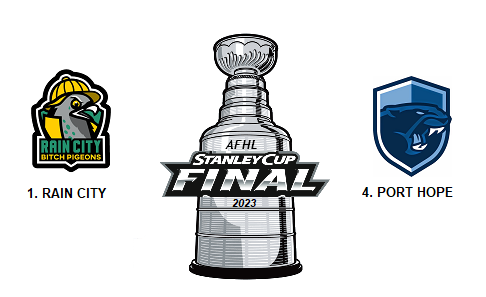 2023 AFHL Stanley Cup Finals: Media Day Coverage
April 3rd, 2023
Friends become foes when the puck drops on the Stanley Cup finals between the Rain City Bitch Pigeons and the Port Hope Panthers, Monday at 7 p.m. ET.
Management, coaches and players spewed comments on Monday morning about respecting their opponents and how much they value their contributions to the game of hockey.
Blah, blah blah.
When Game 1 gets under way, all those flowery comments go out the window because fantasy hockey's ultimate goal is at stake. Over the next week, the Panthers and Bitch Pigeons will battle, claw and chew their way for the opportunity to hoist the Stanley Cup in victory.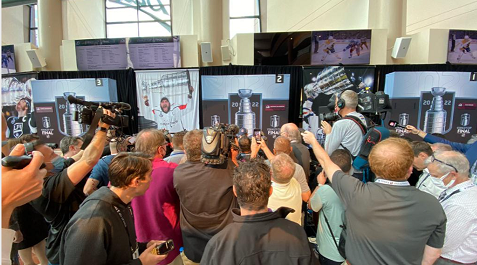 Here are some of the most interesting quotes from media day:
Rain City defenseman, Adam Larsson, on the rarity of even reaching the Final:
"It's always been the dream. When you've played in the League for a while, you know how much it takes, how much you have to be with the right team at the right time. I've been on some good teams that maybe had a chance to make it far, and I've been on some teams where you know this probably isn't going to be the year you win. So being on that team this year, knowing we have the right pieces to make it far and then actually having a great playoff series – every player at the start of year, that's their goal – so it's nice to be one of the teams that actually made it."
Port Hope forward, David Perron, on realizing the Final starts tonight:
"I think it's still sinking in. After [beating Westbury in Game 7] that was a good feeling, after that it's just been refocusing, re-shifting your focus and your mindset to the Stanley Cup Final."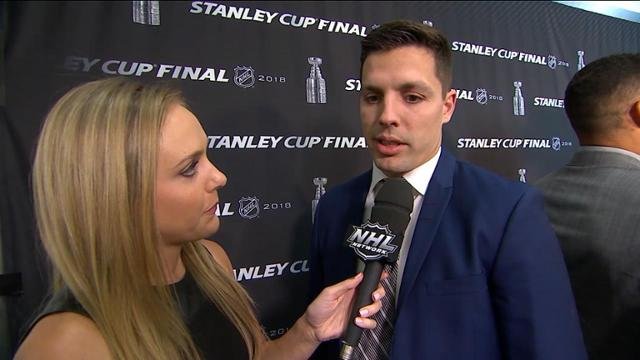 Port Hope coach, Keith Cancilla, on coaching the Panthers:
"I can't tell you how rewarding it's been to have the opportunity to coach this team. I'm so grateful to have been given this opportunity. Every day I come to the rink, I'm excited to get on the ice with this particular group of players."
Rain City coach, Jason Henley, on facing his friend in real life in the Finals:
"The fact that there's two friends in real life that are going to play against one another here in the greatest fanntasy league in the world, I couldn't be more excited. I think there's a lot of really good coaches that are working extremely hard to be the best at their craft and Keith is definitely one of them. He deserves to be here with me."
Panthers forward, Brad Marchand, on making it to the Finals two years in a row:
"I think we are all still hungry to win this thing. We came so close last year and we used that as motivation. We know the opportunity we have here and this is a very special thing. For a lot of us, we may never get a chance to play for it again and get this far. It's tough to get here. When you get a chance to do that."
Rain City forward, Conor McDavid, on his motivation:
"The opportunity to win my second AFHL Stanley Cup. This doesn't come along often. Not just for myself but for our GM, Jason Henley. There's only one GM [Lucas Main] in league history that has won it twice. Knowing we have another chance at it, it's very exciting."
Port Hope forward, Evgeni Malkin, on his personal recognition:
"I don't think about that. I want my team to win. I just focus on my game, focus on what I need to do and try to help my team win. My record is Cups. I don't think about points. It's not my goals. It's only the team."
Rain City goaltender, Ilya Samsonov, on his "this is the Stanley Cup Final" moment:
"I think just driving by the rink today, and then you get new sweatshirts that say Stanley Cup Final on them and shirts and some new hats. But I think we had our jerseys downstairs, too, with some pictures and they have the Stanley Cup logo on it. I thought that was pretty neat, I took an extra look at it, not something I normally do, but it's pretty cool."
ENTRY DRAFT:
The 2023 AFHL Entry Draft is scheduled to begin on Monday, August 21st.
Just like in previous years, this will be an offline draft on our league message board. Each team will get 8 hours OTC. The OTC time freezes overnight. All details regarding this draft will be posted on the league message board.
TRADING:
The Trade Freeze will end on Draft Day which means all teams can begin trading again at the start of the draft.
FREE AGENCY:
Teams will not be allowed to sign any free agents until AFTER the Entry Draft is completed. Just like last year, we will have a one round Free Agency Draft based on the reverse standings from last year. After that one round then Free Agency will be a free for all.