2017 AFHL Awards
Norris Trophy
Awarded to the top defenseman who demonstrates throughout the season the greatest all-around ability in the position (consider offensive stats, plus/minus, and contribution to team success).
The nominees are…
 
Victor Hedman, Comox Valley Hitmen
Brent Burns, Toronto Red Devils
Erik Karlsson, Toronto Red Devils
And the winner is…
Erik Karlsson, Toronto Red Devils
Calder Trophy
Awarded to the best rookie
The nominees are…
Auston Matthews, F, Boston Giants
Patrik Laine, F, Laval Nomads
Zach Werenski, D, Hamilton Firestorm
And the winner is…
Auston Matthews, F, Boston Giants
Trash Talker Trophy
Awarded to the best trash talking GM
The nominees are…
Deer Park GM Mike Nellany
Pittsburgh GM Jason Henley
Atlantic City GM Mike Toporek
And the winner is…
Pittsburgh GM Jason Henley
Vezina Trophy
Awarded to the best goaltender
The nominees are…
Braden Holtby, Pittsburgh Heroes
Sergei obrovsky, Boston Giants
Carey Price, Port Hope Panthers
And the winner is…
Braden Holtby, Pittsburgh Heroes
Laugh Out Loud Trophy
Awarded to the GM judged to be the best at making fun of anyone and/or anything. The funny GM says things that are completely unexpected and different from the norm to surprise people. Basic categories of humor include absurdity, exaggeration, mockery/ridicule, verbal humor. A funny GM is at his best when he forgets himself. He says the first thing that comes into his head and doesn't even try to be funny. He throws himself into an unknown future and doesn't even think about limits or boundaries. He's relaxed and loose and bold. He'll just go for it. He'll go off on some crazy tangent. A funny GM lives in the moment and sometimes he just doesn't give a fuck.
The nominees are…
Comox Valley GM Pat McKenna
Deer Park GM Mike Nellany
Pittsburgh GM Jason Henley
And the winner is…
Pittsburgh GM Jason Henley
Hart Trophy (MVP)
Awarded to the player judged most valuable to his team in the regular season.
The nominees are…
Nicklas Backstrom, F, Toronto Red Devils
Connor McDavid, F, Pittsburgh Heroes
Nikita Kucherov, F, San Diego Gulls
Sergei Bobrovsky, G, Boston Giants
And the winner is…
Connor McDavid, F, Pittsburgh Heroes
Jack Adams Award
Awarded to the "Best" Coach / GM of the Year.
Important skills to be considered: winning, trading, brewing rivalries, posting on message boards, being active on a regular basis, and having fun.
The nominees are…
Laval Nomads GM Alex Chau
Pittsburgh Heroes GM Jason Henley
San Diego Gulls GM Lucas Main
And the winner is…
San Diego Gulls GM Lucas Main
Stanley Cup
League Championship / Winner of the Stanley Cup Playoffs
Winner: San Diego Gulls

TONIGHT'S TROPHY TOTALS PER TEAM:
Pittsburgh – 4
San Diego – 2
Toronto – 1
Boston – 1
ALL-TIME TROPHY TOTALS PER TEAM:
Pittsburgh Heroes – 15
Toronto Red Devils – 14
Deer Park Chiefs – 13
Port Hope Panthers – 9
Buffalo Phantoms – 8
Atlantic City Sharks – 7
San Diego Gulls – 6
Washington Wolfpack – 6
Lakehead Ice Holes – 6
Hamilton Firestorm – 5
Boston Giants – 3
London Mustangs – 2
Manhattan Supermen – 2
Philadelphia Crunch – 2
Montreal Xtreme -1
Oshawa City Leafs – 1
Twin City Vikings – 1
Comox Valley X-Men – 1
Post a Comment
You must be logged in to post a comment.
Jon Litterine Hired as New GM of Atlantic City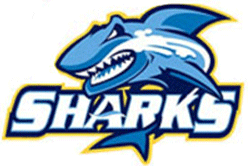 July 18th, 2017
The Atlantic City Sharks have been tagged with the label of last year's biggest underachievers, so when it came time to find a new coach and GM, the AFHL Commissioner wanted to hire a proven winner.
So it should come as no surprise the Commish tapped Jon Litterine as the team's new bench boss.
"We are very, very pleased to have a guy who fits in this league for now and into the future," Commissioner Anthony Furino said at a press conference Tuesday morning in Atlantic City. "He understands the expectations, he welcomes the expectations."
Litterine replaces Mike Toporek as new coach and GM of the Sharks. Furino met with Litterine several weeks ago, shortly before the start of the Entry Draft.
"This is a very special opportunity," Litterine said. "There are only 20 of these positions in the world and I feel very fortunate to be involved with one of the top organizations in the Amazing Fantasy Hockey League."
Litterine takes over a team that is loaded with star power, including forwards Patrick Kane and Phil Kessel, defenseman John Klingberg, and goaltender Ben Bishop.
Litterine said his job is to get the most out of the talent.
"It's my job as a coach to push this team, push them hard, push them outside of their comfort zone," Litterine said. "But while I'm doing that, (it's my job) to make sure they're enjoying the process."
After making it to the playoffs for seven straight years, the Sharks were considered one of the top Stanley Cup contenders going into last season, but they failed to make the playoffs.
Litterine said it's natural for a team to stumble a little bit before making a breakthrough.
"I use the analogy of a marathon. A lot of people try to run it the first time and don't quite make it. You have to go back and start again," he said. "Without running Mile 1, Mile 13 and Mile 20, you never get to Mile 26."
The AFHL Commissioner said participation level was a big factor in his decision to let go of former GM Toporek.
"The participation level is probably the biggest thing I look at," said Furino. "Aside from participation, I also saw an underachieving team and a season get away from them."
"Obviously, I try and support every GM in this league all the way up until the last second," said Furino. "This was based more on a gut feeling that there was a different direction we could go with someone new who is committed to participating much more, someone who would post comments on the message board more often, and someone that could poke and prod and get a young core to meet their potential."
Now Litterine is in charge and he's committed to a high participation level just as much as he's committed to getting the Sharks on the winning track.
"I've been writing for Rotowire since 2005 and playing fantasy hockey for over 20 years so I guess you can say I know players and I know how to get the most out of them," Litterine said at the press conference.
Litterine plans no major changes right away, but expects a high battle level in training camp. He believes the Sharks have the talent to be a championship team, "but the buy-in has to be immediate."
"Because of my love for all levels of hockey, including juniors, I've had great success in working with young and talented guys and getting them to play," Litterine said. "I think there's potential with a lot of guys to be top players here."
Post a Comment
You must be logged in to post a comment.
Over 300,000 People Attend
San Diego Gulls Stanley Cup Parade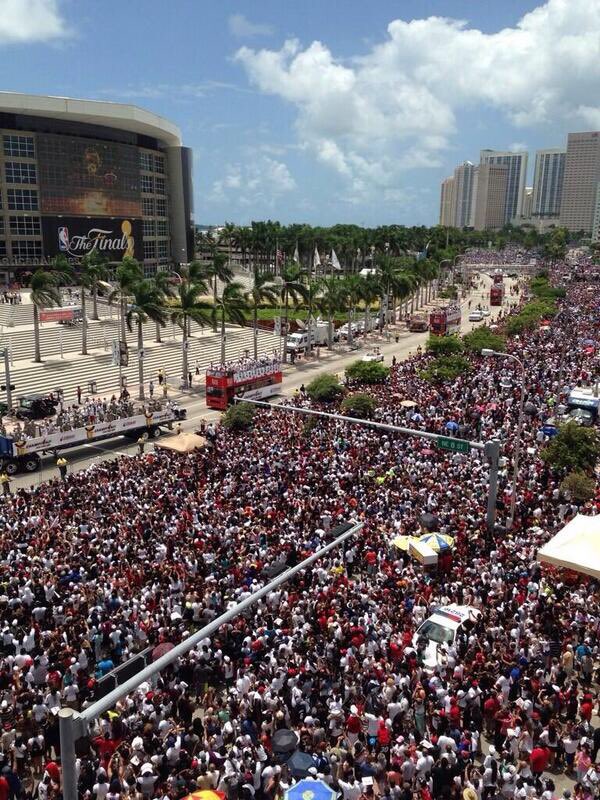 April 20th, 2017
Tens of thousands of blue-and-orange clad San Diego Gulls fans lined the streets of downtown San Diego this past Friday to cheer their team's first Stanley Cup win. The team won the AFHL championship last Sunday, defeating the Pittsburgh Heroes via tiebreaker in an overtime nailbiter.
Players shaved off their beards, boarded a double decker buses and hoisted the gleaming 35-pound Stanley Cup for the screaming and elated fans who lined the streets near their home ice arena to see them.
Blue and orange confetti rained on fans and the team as the Stanley Cup was held up by Gulls players. 
"It's huge," said Gulls fan Jennifer Rogers, 33, of San Diego, before the start of the parade. "We won the Stanley Cup! We've finally arrived on the sports scene."
San Diego Police Department officials declined to estimate the number of spectators but Jeff Moeller, a spokesman for the San Diego Gulls, said they estimated that as many as 300,000 people attended the parade and about 18,000 people attended the rally afterwards at their home ice arena.
Signs held up along the route displayed San Diego's passion and gratitude for the team. "Gutted X-Men. Killed Supermen. Heroes Fall," read one. Fans began to line the parade route hours before the start and cheered with all their might as their heroes passed. Some admitted to calling in sick or leaving work early to celebrate with their team.
"I'm on vacation to watch this," said Eduardo Renteria, 15, of Lincoln, Nebraska. "I was born in this city and I love this team."
Dave Carpenter, 40, of Santa Clarita, held his daughter on his shoulders as the parade got underway. He said he's been a fan since the late since Lucas Main took over the franchise, when it was a bottom five team in the league.
"I love everything about them — their resilience." Carpenter said of the team. "They have an ability to come back no matter what. … What they've accomplished in the last three years is simply amazing."
The parade was held along several streets in San Diego. A heavy police presence could be seen around their home ice arena.
Despite the intense mid-day heat, Pam Noonan, 50, of Bell Canyon was thrilled to attend the victory parade with a large group of family and friends.
Noonan said they had watched Sunday night's "very dramatic" game — the longest in the team's history — on television with "bated breath" until the perfect, winning goal by Drake Caggiula was scored.
"Hopefully, they'll do it again next year," Noonan said. "They've got a great coach, a great team. Couldn't ask for anything better but we'd love if they did more."
Noonan's nephew Chris Kuchinka, 19, of Moorpark, was standing next to her in the crowd cheering "Go Gulls Go!" at the top of his lungs.
Kuchinka, "a huge fan" of Gulls' goalie John Gibson who wore a T-shirt that bore the player's name, is a goalie himself for the Van Nuys-based California Condors, a special needs ice hockey team.
"This is an awesome experience," Kuchinka said.
Clean-shaven team members said this time's Stanley Cup win proved to be an uphill, yet satisfying challenge.
"It's emotional, it was an exhaustive ride for us to come on top," said Gulls forward Claude Giroux.
Goalie John Gibson had a brief answer for what he liked most about winning the Stanley Cup.
"Celebrating. The People," he said.
San Diego Police Department spokeswoman Rosario Herrera said no problems or arrests had been reported.
"The crowd was spirited, well-behaved," said Fire Department spokesman Brian Humphrey. "We're aware of no significant injuries or illnesses among the large crowd."
The celebrations concluded inside San Diego home ice arena with a rally for fans.
GM Lucas Main was among those riding on a bus with the Gulls players. His speech almost outshined the grand parade, when he dropped the "F" bomb.
"There are two rules in management," Main said gleefully, with a bottle of beer in his hand. "Never be pictured with a drink in your hand, and never swear but this is a big fucking day!!!"
Post a Comment
You must be logged in to post a comment.
San Diego Wins the 2017 AFHL Stanley Cup
April 10th, 2017
While the San Diego Gulls beelined across the ice to mob their goaltender at the buzzer, hockey analyst Pierre McGuire ran up to Gulls coach Lucas Main and asked him how it felt to be the AFHL's best.
"This is an incredible feeling, it's hard to really put it into words," said Lucas, his eyes moist with emotion. "It's a special moment right now. We're so deserving of what has happened here. This is not a fluke. This is something we earned."
The hero was trade deadline acquisition Drake Caggiula who scored the GWG to tie the game 5-5. The Gulls then defeated the Pittsburgh Heroes via tiebreaker (best record) to win their first Stanley Cup in AFHL history.
"Credit must go to Lucas," Caggiula said after he slapped in the winning goal to help the Gulls capture the Stanley Cup in a thrilling Game 7 on Sunday Night. "He made critical transactions throughout the season and kept us on course despite the criticism and the adversity, and there's no denying that he made all the right moves to shape this Cup-winning roster."
Gulls defenseman Drew Doughty might have best encapsulated what it meant for this team that rebuilt itself through trades and drafts to emerge as AFHL Champion.
"There's no other feeling like it. It's what you have work for every day," said Doughty. "To raise that over my head is the best thing that ever happened. The guys start from day one in training camp. We create that bond. We're with each other so much throughout the day, and in the week. We're a hard-working group, guys that you love. It wasn't easy. We won some matchups which appeared to look easy, but it wasn't. All those teams gave us a great battle."
Winning is addictive.
"I've already won one, and now I want to know another one," Doughty said smiling.
Drake Caggiula's game winning goal sent the San Diego home ice crowd into a frenzy that lasted until Claude Giroux hoisted the Cup and paraded it around the ice. Giroux handed off to goaltender John Gibson who posted a sparkling 2.22 GAA this year.
"I got to compete for that silver thing. That means a lot," said an emotional Gibson. "We battled so much stuff over the years… we're a great team and we started to play to our capabilities."
Then it went to Ryan Kesler who almost dropped it.
"It's really heavy," Kesler said of the Cup, "but I managed to pull through. It's special because it's a great group of guys. We've had our struggles. We were down at the bottom… It's hard to believe."
Eventually it went Nikita Kucherov, who passed it to Gulls GM Lucas Main.
"It's great," said Kucherov. "It's what we work all our life for. It's unbelievable."
Pittsburgh Heroes coach Jason Henley took the high road following the game.
"Tonight is about San Diego and letting them celebrate," said Henley. "Obviously we're devastated as a team. We worked all year to get to this point. To fall short like this is a tough one to take… but we're a good team, and we'll be back."
 *
The San Diego Gulls are set to celebrate their first AFHL Stanley Cup with a parade through the streets of San Diego on Friday, which will begin at 11:30 a.m. local time at Balboa Park.
The parade route will start in front of Balboa Park and proceed southwest until taking a right onto Main Street and ending at the Union Street intersection, where a stage will be set up for the players and coaches to make comments and address the crowd.
The city of San Diego is focused on safety for the event:
"In the interest of safety, the parade route will be restricted to designated parade participants only. Members of the media (with the exception of the single designated photographers and videographers) and members of the public will not be permitted inside the parade route."
Television coverage of the event will be provided by WPXI beginning at 12 p.m. EST and running through the entire event. You can also stream the parade live on the Gulls' website.
Post a Comment
You must be logged in to post a comment.
2017 AFHL Stanley Cup Finals
Best Quotes from Media Day
April 3rd, 2017
Friends become foes when the puck drops on the Stanley Cup finals between the Pittsburgh Heroes and San Diego Gulls, Monday at 7 p.m. EST.
Monday was the annual media day on the eve of the finals. Management, coaches and players spewed comments about respecting their opponents and how much they value their contributions to the game of hockey.
Blah, blah blah.
When Game 1 gets under way, all those flowery comments go out the window because hockey's ultimate goal is at stake. Over the next week, the Heroes and Gulls will battle, claw and chew their way for the opportunity to hoist the Stanley Cup in victory.
Here are some of the most interesting quotes from media day:
There's so much love for the Heroes' Marian Hossa. The veteran forward has returned to the Stanley Cup finals for the second time in 8 seasons during his AFHL career. His first trip was with the Buffalo Phantoms and resulted in a loss. This second trip is something most thought would never happen again because of his laid-back attitude and stage of his career. Many believe Hossa is still one of the best players in the world; he has been outstanding for the majority of the season and his teammates are feeding off his energy and production (maybe it's the beard). But Hossa is ready to do whatever it takes to accomplish hockey's greatest goal.
"Here we go," he said. "Let's do this. It was [worth the wait]. It would have been nice back in 2010, but you definitely appreciate it now this late in your career. You realize how hard you've got to work to get to this point and I'm happy to be here."
During his career, there has been this stigma that he didn't care enough about the game. That's not the case and here's why:
"If you know me, it doesn't affect me," he said. "I know I'm a great player. I know we've had some great teams, [they] just didn't mix. It does take 30+ guys and that's just the reality of it. I know this year's team, one, two, three guys isn't going to make us get here and to win it. So, it takes all 30+ guys and I realize that."
The Gulls' Dustin Brown has won a Stanley Cup before. He was young at the time but understands this opportunity doesn't come around too often and when it does, you must seize it with your very best effort without leaving anything in the gas tank.
"It's easy to be proud of yourself for doing what we've done, but we can't afford to sit back, pat ourselves on the back and take a breath," he said. "We've got a long summer ahead of you after this series, and you're on the doorstep, and this is what we've worked our whole lives for and it's an opportunity you can't let slip by without putting your very best hockey out there. You can't always control the result, but if each guy is worried about bringing his individual best game, we're in good shape. But it's one of those things you can't just stop and take a look around because it's gone in an instant, and the series is over. You've got to bring your best from the beginning of it, stay focused on your job and bring your best game."
Gulls defenseman Drew Doughty on what it's going to take to stop the Heroes' Connor McDavid: "McDavid does everything well. In the first two rounds, put all their top players together and that would be McDavid. It's going to be a lot harder but a lot more fun."
Gulls forward Drake Caggiula doesn't say much, but when you ask him about playing on the same team as McDavid, safe to say you'll get an honest answer.
"I'm fortunate to have grown up playing with one of the best players in the world," Caggiula said. "It's fun to see him in practice and that's something people may not think about. He's a real grinder, always out there trying to get better. He skates extremely hard in practice. He's a real competitor."
No matter which Gulls player you asked about No. 97, work ethic was a major topic of discussion.
"That's the reason he is the best player, just the way he grinds," Doughty added. "Every shift, every practice. He's got the hands and hockey sense not many players have. The reason he is where he is right now is because of how he grinds every day and probably all summer as well."
Heroes' captain Connor McDavid didn't shy away from the questions about the leadership core and all the changes, ebbs and flows during recent seasons. Now, that the team is ready for the Stanley Cup finals, everything has fallen into place nicely for the Heroes. They are only one win shy of hoisting the Cup, but the captain is quick to slow things down.
"There's a lot left to accomplish," he said. "Especially for the guys who were here during the rebuilding years, you never want to have to go through something like that to get to where you are now, but that's what this team has done. You don't stop. Just stay with it. There are some guys who had a chance to stay together and, whether it was going to happen or not, stuck together and stayed with it and the team this year has really come together and played well, so we're here now, so we'll try to stay focused here for the next week."
Post a Comment
You must be logged in to post a comment.
The AFHL Stanley Cup Chase Begins
March 20th, 2017
You won't find any true bracket-busters in this year's AFHL Stanley Cup playoffs.
There are eight teams in the hunt for the silver chalice, and from top to bottom every club can make a case that it can skate off with the AFHL's biggest prize.
Going into the final week of the regular season, three teams were battling for the last playoff spot. The Comox Valley X-Men clinched that spot late Sunday night finishing the season with just a few more points than Deer Park and Boston.
"It's been quite a year" said X-Men goaltender Robin Lehner. "We feel now that finally we got in, we can start over here hopefully and try to do something."
Players from all eight teams talked to reporters after their morning practices today discussing everything from how excited their respective fan bases are to strategies against their opponents. 
"It's nice to see our fans happy about us being in the playoffs," said Laval Nomads forward Patrik Laine. "I noticed signs and well wishes for our team as I drove through the neighborhood to the arena today."
Henrik Lundqvist was back at practice today for the Manhattan Supermen feeling "pretty close to 100%" and ready to respect the Nomads' talents, but not prepared to bend a knee to a heavily-favored opponent.
"They're fast, they're good, but we know we can beat them," Lundqvist said with a confident nod, practicing fully after leaving Monday's session early for precautionary reasons. "It's just going to be a very tough and challenging series."
Washington coach Rick Charron cracked a wry smile when asked about playing against his good friend Keith Cancilla in the First Round and noted his Wolfpack is not getting much credit entering Game 1 of this first-round series Monday night in Port Hope.
"I don't think a lot of people are picking us right now, which is fine and dandy," the Washington coach said. "We'll just go out, and we'll play."
Port Hope defenseman Kris Letang said he's been skating but not practicing yet, although he had the familiar excitement and intensity in his eyes that come with his playing at this time of year.
"Every time you don't feel 100%, obviously you don't know exactly when you're gonna feel great again, but today was good, a good skate for me," Letang said. "Hopefully with another skate I will be ready."
Pittsburgh Heroes forward Connor McDavid is excited for his first taste of the AFHL Playoffs. At a certain point during his presser though, he didn't want to hear about how difficult it will be to beat the Toronto Red Devils.
"We know they're good. We don't need to think more than that," McDavid said. "I think it's important we focus on ourselves and what we need to do. It doesn't matter what other people think."
Toronto GM Jordan Carbone believes he has a decent shot this year to be the first in AFHL history to win two Stanley Cups.
"I'm definitely motivated to be the first to win two," said Carbone after the Red Devils morning skate. "I'd love to get another one, no doubt, and I'll do everything I can to try to do it."
The number one seeded San Diego Gulls feel they are better prepared this year than in previous years to win it all.
"There are a few new guys who are going to come in here for the first time and be like, 'Wow, this is crazy, I haven't seen anything like this before,'" San Diego GM Lucas Main said. "But we have the same core of players so I think the difference will be experience. I think you soak it in through osmosis. It's not the kind of stuff you can write down. It's those feelings, it's those rising to the occasions."
Post a Comment
You must be logged in to post a comment.