Home
Countdown to the 2020 AFHL Entry Draft
Sharks GM Litterine Finally Fired;
Adam Mancin to Replace Him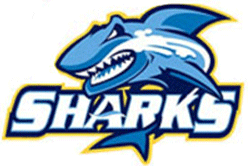 October 27th, 2020
The AFHL Commissioner finally made it official and fired Jon Litterine as the GM and Coach of the Atlantic City Sharks organization on Monday due to a low activity level on the League Message Boards.
According to a source, the AFHL GM texted Litterine on Monday morning telling him that he will not be back in the AFHL this season.
The league released a statement:
"We are extremely grateful to Jon Litterine for his three years of service to the Sharks and as GM in the AFHL," the statement said. "His level of commitment, character and dedication to the organization was outstanding. We have the utmost respect for his ability to have guided the franchise to the playoffs in each of this three seasons."
Litterine's future had been under question since the end of the regular season, as many GMs in the league reportedly complained that he barely communicated this past year and wasn't active on the League Message Boards.
"I will not speak to the validity of that report," said Commissioner Furino. "But I will say if a GM is not posting in our GroupMe then that GM is at risk of being stripped of their AFHL Franchise."
The AFHL will hire former Westbury GM Adam Mancin to replace the departed Jon Litterine.
A person familiar with the search said Monday that Mancin will be formally introduced at a news conference Tuesday.
The decision to hire Mancin ends a lengthy search that started in March after the abrupt ending to the 2019-20 AFHL Season. The AFHL Commissioner interviewed numerous candidates before deciding on Mancin.
"His teams are always very well prepared, very well coached," Furino said of Mancin. "He's an intelligent guy. He's not too quick to pull the trigger on a trade. He's smart and shops his players around before making a deal. He has had a lot of success in the fantasy sports world and I think with this opportunity he'll continue to do that."
After stepping down from the GM role in Westbury in 2018,Mancin spent the past couple seasons out of hockey preparing for his next opportunity. He's now tasked with getting a talented underachieving  roster back to the playoffs and championship contention.
---
Famous Dobber from DobberHockey.com
Currently Mulling Over Joining the A ?
October 13th, 2020
The AFHL Commissioner is still waiting to hear back from Daryl Dobbs on Tuesday night, after he approached the legendary fantasy hockey guru about taking over a franchise in the league.
"This is a very exciting development for the AFHL for obvious reasons," said Fort Drum Killers GM Steven Stryska. "Dobber has so many championship rings that he can't even wear them all at once."
A number of reports suggested that Dobber is considering accepting the offer to join the league, however, Dobber's agent didn't respond to a request for comment.
While many have assumed Dobber would be given the reins to Atlantic City's franchise—a top five roster in the league that is currently in a 'win now' mode – it remains unclear whether that particular offer is on the table.
"There has been some back and forth," Commissioner Furino told TheAFHL.com earlier today. "He keeps saying he is busy and is starting to think about retirement, but how can you go into retirement without being able to say you won a championship in the AFHL?"
Seems like the Commissioner is challenging the famous Dobber but Dobber will have to decide what he wants personally, and whether or not joining such a competitive league is worth his time.
"Look, he's a big fish and all of these guys are hoping he joins," Furino said. "Many fingers are crossed that he won't let us down and help make this the most memorable season ever. Not a lot of people can say they competed against Dobber. We would all love to have that opportunity."
---
2020 AFHL Trade Deadline
February 10th, 2020
It's a new year and a new trade deadline with a live-blog that will be your guide through this hectic and crazy day. What can you expect here? You can expect to find the latest news, rumors, breaking news and some analysis too.
It's going to be a good time, keep refreshing every hour or so, and enjoy the coverage by Pierre LeBrun, Barry Melrose, and Bob McKenzie who is at TSN's studios for Tradecentre.
Deadline is at 9pm EST Tonight!!!
9:30 am

Bob McKenzie: Hey everybody! Welcome to our AFHL Trade Deadline live chat extravaganza!
9:39 am

Barry Melrose: Greetings all from the War Room 🙂 Should be a fun day.
9:44 am

Pierre LeBrun: Hey everyone!! Changing it up again this year and drinking a beer instead of coffee!! Ready to go here in the War Room!
9:49 am

Bob McKenzie: Last year there was a record number of trades on Deadline Day. I wonder if the GMs can set a new record again today…
9:50 am

Pierre LeBrun: This current group of GMs this year is probably the most active group I've seen in my ten years of covering this league so I wouldn't be surprised if today is crazy.
9:58 am

Barry Melrose: Biggest names on the trade block entering Deadline Day: Brent Burns (Seattle), Tyson Barrie (Moncton), Torey Krug (Moncton), Derek Stepan (Hamilton), PK Subban (London), Max Domi (Shawinigan), Ryan Nugent-Hopkins (Port Hope), Erik Karlsson (Westbury), Zach Parise (Washington), Robin Lehner (Boston), and Jordan Staal (Laval).
10:21 am

Pierre LeBrun: Fort Drum GM Stryska texted me saying it's quiet right now although most GMs are probably still trying to plan their day. #CalmBeforeTheStorm
10:59 am

Bob McKenzie: First trade of the day. It's a big one. The defending champions, Seattle Kraken, just traded TAYLOR HALL to the Westbury Royals!!!!
11:09 am

Barry Melrose: Yep. Seattle sends Taylor Hall to Westbury for prized prospects Alex Turcotte and Kristian Vesalainen, as well as a 2020 2nd Round Pick. Shocking trade. 
11:15 am

Pierre LeBrun: Unbelievable. How's that for some fireworks to start the day?
11:19 am

Bob McKenzie: LOL. Yes that oughta wake some people up.
11:32 am

Barry Melrose: Westbury GM Stephen LeDrew has been doing a tremendous job with rebuilding that franchise. 
11:50 am

Pierre LeBrun: I'm hearing there is a potential trade between Hamilton and Manhattan.
12:01 pm

Bob McKenzie: Text from Brent Burns regarding the persistent trade rumors: "Whatever happens, happens. I'm done thinking about it. I'm done worrying about it."
12:29 pm

Barry Melrose: Wondering what moves are in store for the Vikings today…
12:31 pm

Pierre LeBrun: I think they're in on just about everything.
12:35 pm

Bob McKenzie: Asked Seattle GM Henley about the Taylor Hall trade. Here is his response: The Krakens are a small market team with a small market budget and small market values. You're going to make me say it, aren't you? Taylor Hall slept with my wife and had to go. Now my life is in shambles. I need a semblance of normalcy. Bob, let's go go-carting. Let's get root beer floats. Don't let me be alone Bob. Bob!?
12:56 pm

Barry Melrose: Elliote Friedman is reporting the Buffalo Phantoms have finally traded Sidney Crosby!!
1:06 pm

Barry Melrose: Sorry folks. That was a tweet posted by a fake Elliote Friedman account on Twitter.
1:07 pm

Pierre LeBrun: It's that time of year again. Be AWARE of FAKE Twitter Accounts everybody.
1:08 pm

Bob McKenzie: Pierre Lebrun just told me several GMs are saying they are still at work but the trade winds are blowing. Just like in previous years we see it pick up mid-to-late afternoon. 
1:10 pm

Barry Melrose: Yes, the first half of the day is usually everybody just gauging the market and kicking tires but I'm hearing there will be some high rollers today.
1:24 pm

Pierre LeBrun: Second trade of the day. Vancouver trades 2020 2nd Round Pick (Comox Valley) to Montreal for two 2020 3rd Round Picks (Seattle and Toronto).
1:25 pm

Pierre LeBrun: I'm hearing Montreal informed Nick Bonino he has been traded shortly after the trade with Vancouver. More picks have been moved.
1:28 pm

Pierre LeBrun: Confirmed. Montreal makes another trade. Nick Bonino and a 2021 3rd Round Pick (Vancouver) heading to Hamilton for a 2020 2nd Round Pick (Washington).
1:45 pm

Bob McKenzie: Comox Valley X-Men GM Pat McKenna just walked into the room, put his balls on the table, and said Johnny Gaudreau is OTB for a Top Ten 1st Round Pick and an active prospect.
2:22 pm

Barry Melrose: Giants GM Mike Phelan says he is still undecided on whether to be a buyer or seller today.
2:45 pm

Bob McKenzie: The Hamilton Firestorm have just acquired Chris Tierney from Long Beach for a 2020 2nd Round Pick (Vancouver).
3:10 pm

Pierre LeBrun: Philip Danault was told not to go to Ice Dogs practice today. He might be Lucas' biggest trade chip at this year's deadline. Should be interesting to see where he ends up.
3:55 pm

Barry Melrose: What are the Atlantic City Sharks going to do today? First place in the American Conference – do they just stand pat?
4:01 pm

Pierre LeBrun: There's no question in my mind the Sharks are trying to do something as significant as possible.
4:29 pm

Bob McKenzie: Asked X-Men forward Johnny Gaudreau how he is spending his Deadline Day. He replied: "Eating Chipotle"
5:30 pm

Pierre LeBrun: Mustangs forward Jakub Vrana is not on the ice for pregame right now.
5:35 pm

Pierre LeBrun: Vrana has been traded to Seattle. Waiting for details…
5:37 pm

Pierre LeBrun: London has traded Jakub Vrana, Stephen Johns, and a 2022 2nd Round Pick to Seattle for Ondrej Palat and Ivan Provorov.
5:58 pm

Barry Melrose: Pierre McGuire just texted us: "Alex Killorn is going to Manhattan"
6:09 pm

Bob McKenzie: Yes, the Manhattan Supermen have just dealt bluechip prospect Simon Holmstrom to Seattle for Alex Killorn.
6:22 pm

Pierre LeBrun: Hearing there has been a lot of offers for Alex Ovechkin and Vancouver GM Ben Rauscher has been listening.
6:25 pm

Barry Melrose: Boy, adding a player like Ovechkin could make some waves.
6:32 pm

Pierre LeBrun: Port Hope and Shawinigan are closing in on a big trade right now.
6:37 pm

Pierre LeBrun: The Vikings have just traded Aleksander Barkov to the Port Hope Panthers for Anthony Cirelli, Dylan Strome, and a 2020 1st Round Pick (Port Hope).
6:44 pm

Bob McKenzie: Quiet in Fort Drum today, eh? 
6:46 pm

Pierre LeBrun: I guess Killers GM Steve Stryska is sitting on his hands.
6:53 pm

Barry Melrose: Teams are definitely talking a lot now as we approach only two hours left!
7:05 pm

Pierre LeBrun: Lucas has just agreed to a deal with Rick. 
7:07 pm

Pierre LeBrun: Long Beach trades Tyler Ennis to Washington in exchange for Zach Aston-Reese, Adam Pelech, and Jon Gillies. Nice trade.
7:26 pm

Bob McKenzie: Lots of rumors flying right now – hearing several big deals are currently in the works. 
7:34 pm

Barry Melrose: Montreal sends forward Calle Jarnkrok to Boston for a 2021 3rd Round Pick.
7:37 pm

Bob McKenzie: The Brent Burns Sweepstakes finally has a winner. Seattle trades Burns to Washington for Chris Kreider and Jack Drury.
7:51 pm

Pierre LeBrun: The trade pot is boiling!!
8:00 pm

Barry Melrose: One more hour until the Trade Deadline!!!!
8:11 pm

Pierre LeBrun: London makes another trade. Mikael Backlund to Comox Valley for Vladislav Kamenev and Landen Bow.
8:25 pm

Barry Melrose: Comox Valley trades Johnny Gaudreau to Port Hope for Christian Dvorak, 2020 1st (Vikings), and 2021 1st (Port Hope).
8:39 pm

Pierre LeBrun: Boston trades Curtis McEhlinney to Comox Valley for a 2022 3rd Round Pick.
8:44 pm

Bob McKenzie: Montreal trades Lars Eller to Comox Valley for a 2021 3rd Round Pick.
8:52 pm

Pierre LeBrun: EVERYBODY IS RUSHING!!!! LAST MINUTE DEALS!!!!
9:00 pm

Bob McKenzie: The Commissioner has made a statement: "In honor of our ten year anniversary, we are extending the deadline by TEN MINUTES!!"
9:30 pm

Barry Melrose: Another year and another wild finish. Too many trades to recap in the final ten minutes. Please refer to the Fantrax Transactions Board for the remaining deals as we are exhausted and going to bed!! Goodnight all!! And Long Live the AFHL!!!!!