Home
Washington Wolfpack Win AFHL Stanley Cup!!!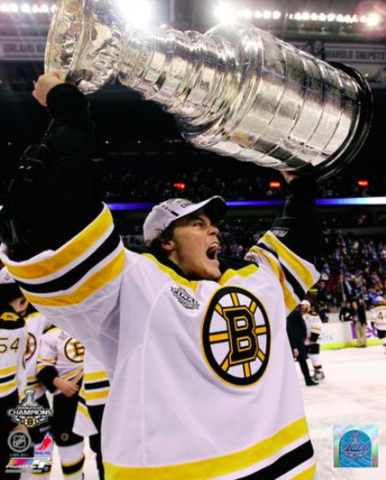 May 5th, 2021
As the final seconds finally ticked off the clock in Washington on Saturday night, the players on the Wolfpack bench threw their gloves in the air and streamed onto the ice with unbridled joy. An AFHL season unlike any that had come before had finally ended, and the Wolfpack had found redemption and was more than ready to celebrate.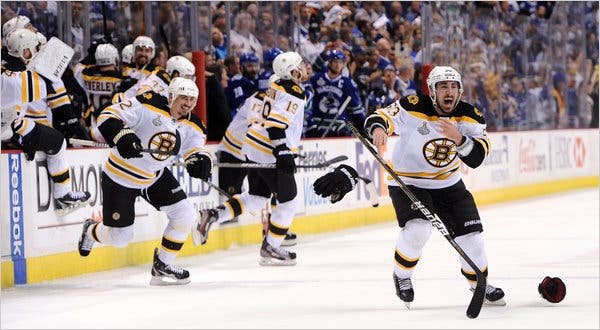 Washington pulled off a thrilling overtime win against the Hamilton Firestorm in Game 7 of the Stanley Cup finals behind goals from Patrice Bergeron and TJ Oshie, giving Washington its second championship in franchise history and first since 2010. Goaltenders Tuuka Rask and Jeremy Swayman both recorded shutouts in the series.
Rask was awarded the Conn Smythe Trophy as the postseason MVP after he racked up six wins, two shutouts, and a 2.20 GAA while anchoring the Wolfpack goalie crease.
"It's a dream; it's so unrealistic," GM Rick Charron said of finally winning the Stanley Cup. "It's what you dream of when you play on the streets back home when you grow up, and it's what you imagine all the time."
Washington's victory ended an unconventional season in the AFHL amid the novel coronavirus pandemic. And after many months of being away from most of their family and friends and with limited capacity for fans in the buildings, Washington and Hamilton will finally get to go home.
But Washington will get to bring home the much-desired hardware that made it all worthwhile.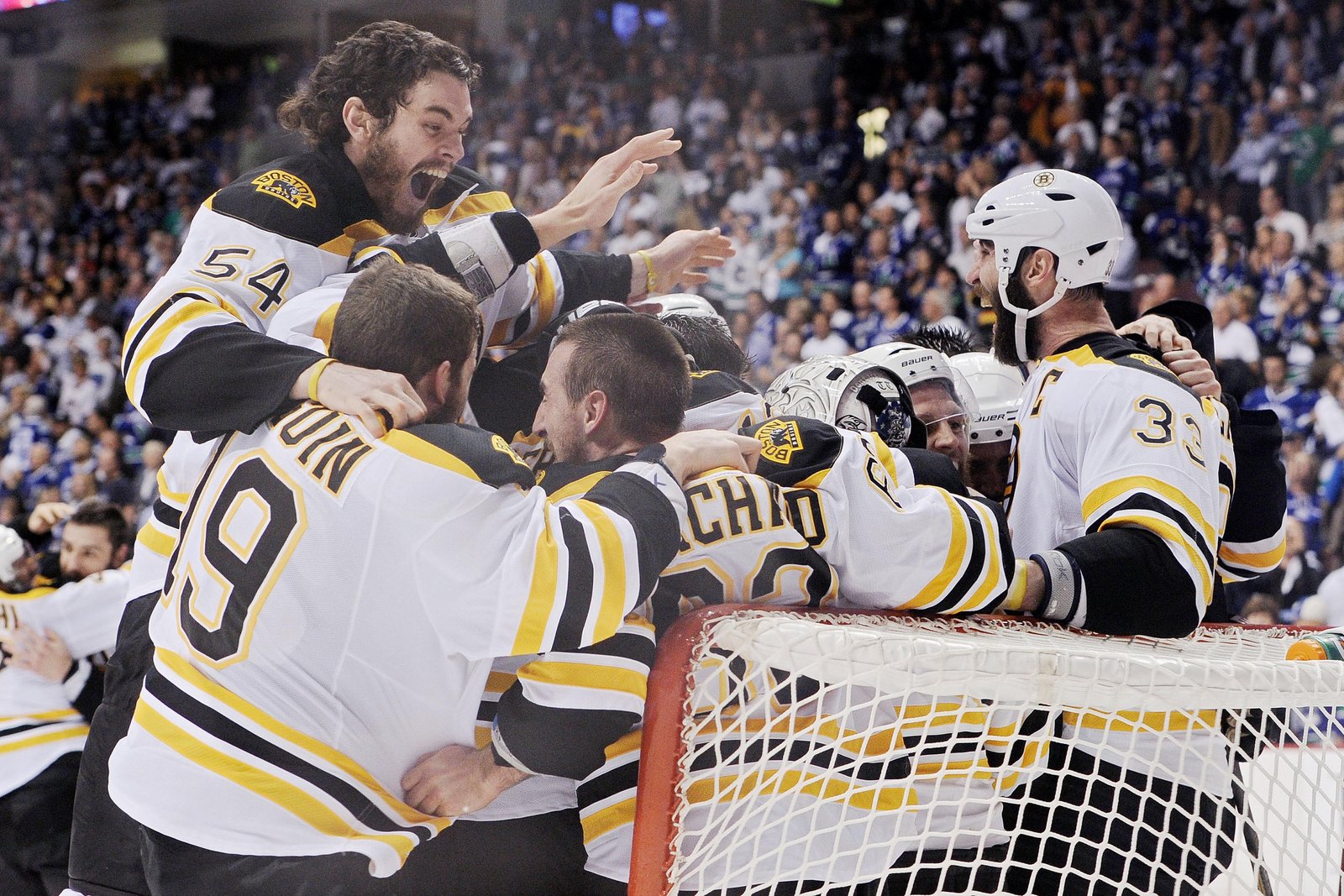 Team captain Patrice Bergeron was the first Wolfpack player to hoist the Cup on the ice after the game.
Bergeron then passed the Cup to Brad Marchand, and the tradition of players skating with the Cup and passing it down the entire roster continued. Bergeron said the choice to give the Cup to Marchand first was a no-brainer, describing the enigmatic winger as his "best friend on the team."
"So many guys would do anything in the world to get the Stanley Cup," Marchand said. "It was amazing to be a part of this run and so special to be a part of this moment."
Without some friends and family there, Washington players took out their phones amid the celebration and FaceTimed loved ones so they, too, could take part in the experience.
"This is the best moment of our hockey lives," Marchand said.
On the other side of spectrum, the Hamilton Firestorm locker room was quiet.
"The emotions are tough right now," Hamilton GM Adam Zadorozny said. "I'm proud of this organization, all of these guys, the aces coming in when guys have been hurt, different guys stepping up at different times, going into that trainer's room and seeing guys waiting on a line to get in because everyone's got ice bags on them."
The Firestorm were the favorites to win the Cup after eliminating the number one seeded Vikings in the prior week.
"This is going to leave a scar, there's no doubt," Zadorozny said. "We've got a group of young men in there, but they're kids at heart and they're crushed."
Hamilton forward Brady Tkachuk believes the team was tired from the grueling series with the Vikings.
"Some guys just looked gassed this week," said Tkachuk. "We didn't have those third and fourth efforts like we did against the Vikings so pucks obviously weren't going in for us. Not a good time to go cold, have the well go dry, especially since we carried this on the whole year. There was a lot of fight in the dog, but it just wasn't enough."
The Firestorm took an all-hands-on-deck approach to the playoffs, with unlikely heroes delivering in timely moments especially in the series with the Vikings, but they couldn't come through after falling behind early on during the Finals. Instead, Washington's story reached its final chapter, and the celebration began.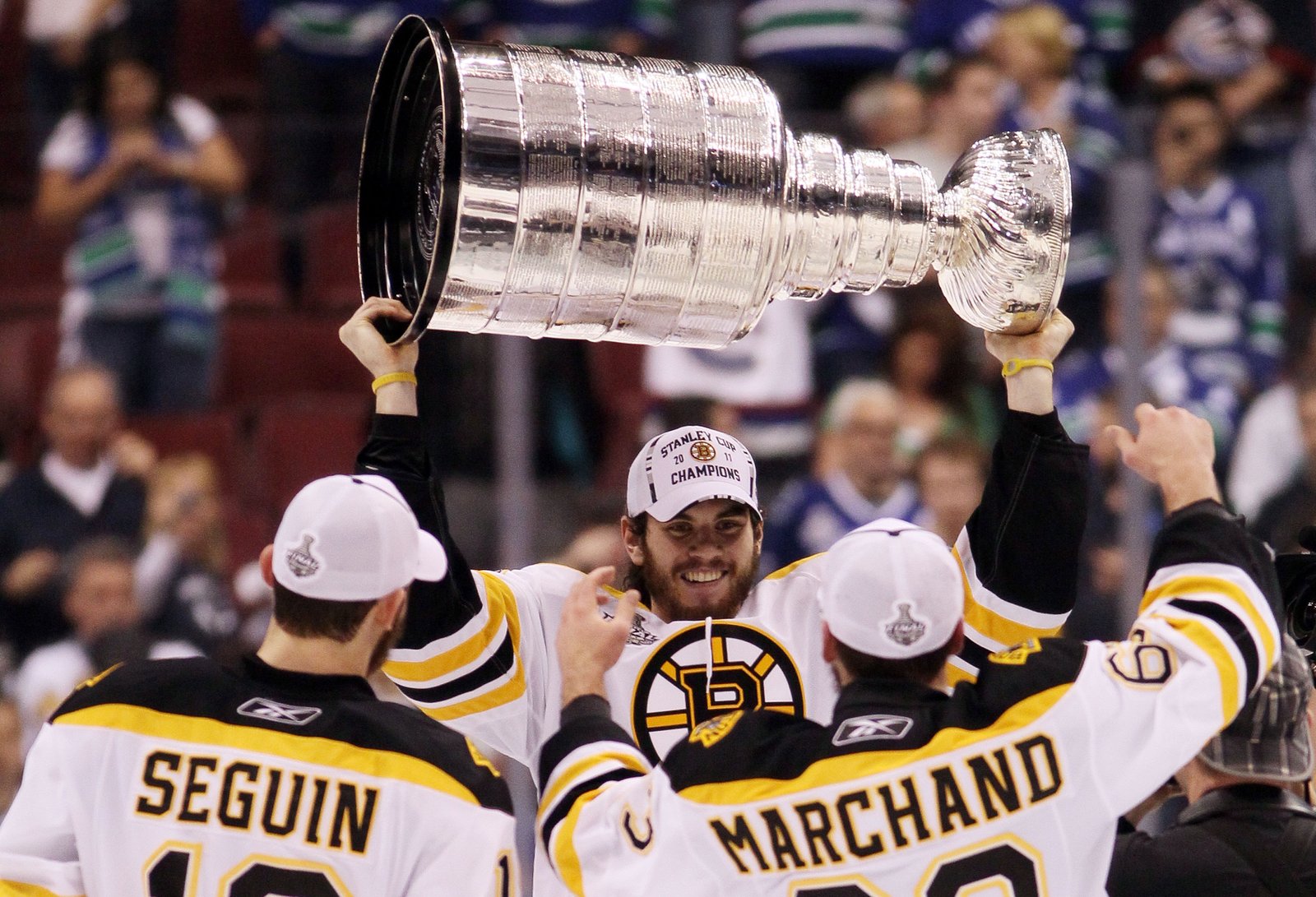 "I'm going to be a Stanley Cup champ forever," Charron said. "My kids, my grandkids, if they look at the Stanley Cup, they're going to see my name."
*
The Wolfpack will bring the Cup to Washington this week as the players reunite with the rest of their friends and families.
The team is expected to arrive in Washington around 5 p.m. Wednesday and then travel to their home ice arena via open-air trolleys. When they arrive at the arena, they will participate in a private on-the-ice celebration with their families, Wolfpack staff and some VIPs.
While that event won't be open to the public, two other events will be. Those are happening Thursday. Here's what those are:
2021 Stanley Cup Champions Boat Parade
Time: 5 p.m. Thursday, May 13th
Location: Potomac River, Washington DC
Details: Fans can gather along the river, but the city is asking people to practice social distancing and suggests wearing face masks. Boaters in the water will be asked to move out of the way for the parade to make its way through. Washington police stress boaters will not be part of the parade.
2021 Stanley Cup Champions Celebration
Time: 7:30 p.m. Thursday, May 13th
Location: Washington's home ice arena
Details:
Free Parking beginning at 5:30 p.m.
Stadium gates open at 6:30 p.m.
Tickets are free and can be claimed at ticketmaster.com, beginning at 1 p.m. Tuesday. Here's a direct link for tickets. Ticket delivery is mobile-only.
There will be socially-distant pod seating for groups of 1-6 people. Social distancing guidelines will be in effect at the arena.
---
Firestorm cap off biggest upset in AFHL History;
Defeat Vikings to advance to Cup Finals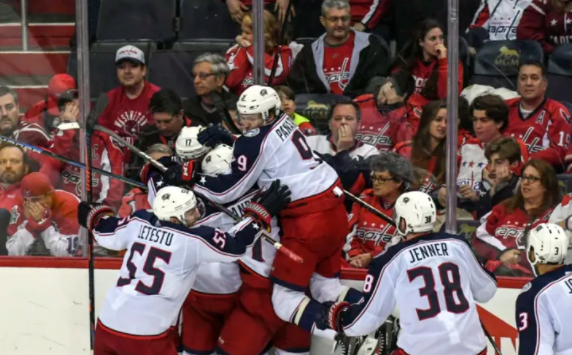 May 3rd, 2021
Let this be a lesson.
A lesson that anything is possible, no matter the odds. A lesson in never writing off a team, no matter the circumstances. And a lesson that, no matter how good a team is in the regular season, it doesn't make a damn bit of difference come playoff time.
Yes, the Hamilton Firestorm pulled off what many thought impossible, an upset for the ages after a 6-5 win against the Shawinigan Vikings on Sunday night in the second round of the AFHL Playoffs.
Bounced.
The first place Vikings certainly crashed and the fourth place Firestorm have advanced to the Stanley Cup Finals.
"It's quite possibly the greatest victory in the history of this franchise, without question," Firestorm owner Adam Zadorozny said, his voice hoarse. "I just want to say to all you Firestorm fans who have supported us throughout all these years, this trip back to the Finals is for you."
The formula for Shawinigan seemed simple enough. Do what you did all regular season: score at will, steal souls on the power play and suck the will out of teams with superb goaltending.
It's a recipe that cooked up a whopping 121 wins in a pandemic-shortened season. But when the Vikings checked the cupboards for ingredients in Round 2, the cupboard was bare.
Why you ask? The Firestorm implemented a near-perfect game plan from the drop of the puck in Game 1, onward. A relentless forecheck stifled the Vikings. A commitment to blocked shots took away scoring chances. Providing great screens in front of Andrei Vasilevskiy made a great goalie seem mediocre. And finding scoring from up and down the lineup, both on forward and defense, added a layer of guesswork that Phil Svoboda and his troops had no answer for.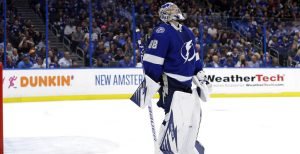 "I mean, look, they played well," Svoboda said. "They made some plays. We made some plays. In the end, they made a couple more than we did."
Vikings star forward Alex DeBrincat sat in his stall, looking stunned, fielding questions about the loss on Sunday night.
"This sucks, yeah. Not much to say," DeBrincat said. "It's the playoffs. There's no easy team. You have to give them credit. They fought hard. It wasn't our time, I guess."
Some are now beginning to wonder: The Vikings, despite all of their success in the regular season and being a statistical steamroller in so many ways, just might not know how to win in the playoffs.
"If you don't accomplish the goal of winning it all, it's a failure," Clayton Keller said. "We don't care about what happened in the regular season. We wanted to come in and play well. In that first round, we came out and we played well. But then in the second round we just couldn't gain any momentum against the Firestorm. We didn't defend well enough as a team, the entire series."
So one is left wondering how, then, the Vikings can learn to win in the postseason; to handle adversity; to transfer what they did best in the regular season to the postseason.
Maybe it just takes time, like it did for the Firestorm.
"I don't know," Svoboda said. "It's funny: We're expected to go to the Finals this year, and we go nowhere. It's hard to win in this league. It's tough not to be holding up the Stanley Cup at the end. We just have to keep knocking at the door."
Changes will come for the Vikings. They have to, after a disaster of this magnitude. But given the core, and given the ages of the core, the window remains wide open to win.
Perhaps one day, while hoisting the Cup, the Vikings will think back to how this defeat was a formative moment. Or, perhaps, they'll think back to what might have been, as one of the greatest regular-season teams in AFHL history saw its postseason last only two weeks.
---
Puncher's Chance:
Fighting is Up in Opening Round of Playoffs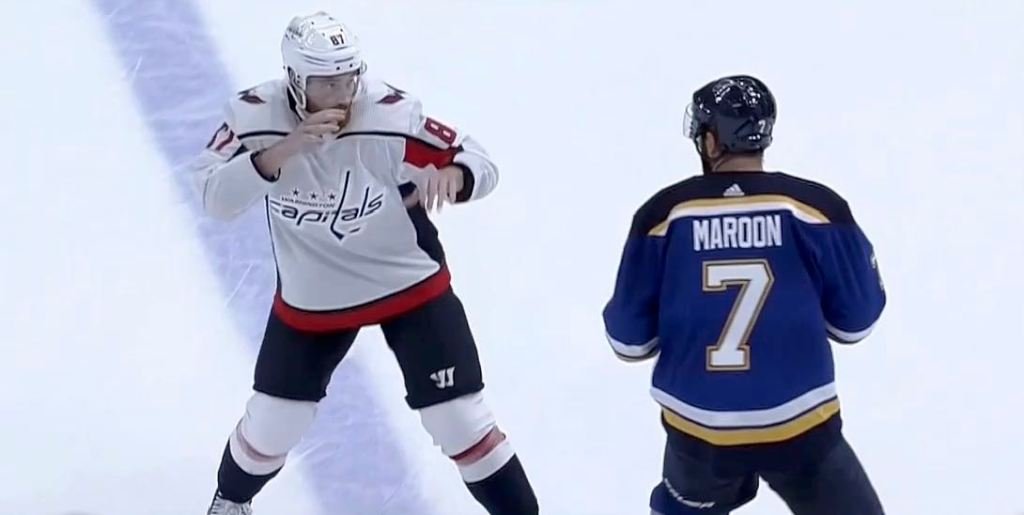 April 21st, 2021
The outcome of Game 1 between Washington and Westbury was hanging by a thread from one of Marcus Foligno's gloves when he dropped them to the ice to fight Milan Lucic.
"I just tried to spark the guys, just trying to show some desperation and have some push-back," Foligno said after Westbury's emotional Game 1 loss to Washington he played a substantial role in. "Without much of a crowd you don't have that, so just trying to create some emotion."
Foligno versus Lucic was fight No. 8 in the first night of the AFHL playoffs, almost triple the total from the entire 2019 postseason combined.
Fighting has decreased drastically in recent years, especially in the playoffs when every shift matters, but the unique circumstances of hockey's restart — several months off, near-empty arenas and more intense playoff series — have ratcheted up the fisticuffs in the battle for the Stanley Cup.
"Guys are full of energy, and there's guys walking the line a little bit more," Shawinigan Vikings coach Phil Svoboda said. "In a playoff series, I think guys are looking to change momentum. When a guy's coming at you and intense, you're being intense back, and when those two sparks collide, sometimes there's fire. A good scrap can be game-changing."
Foligno and Lucic's bout changed Game 1 of Westbury-Washington and may have set the tone for a Washington victory in the series.
"You understand what Foligno's trying to do: He's trying to show that they're ready to play and they're not going to go down without a fight," Lucic said. "For me, you just want to show that you're ready to play and you're not going to back down from their push, no matter if it's a fight or whatever."
A canceled playoffs last year combined with several months of built-up testosterone might explain some of this, though the reasons behind each fight have varied. Shawinigan defenseman Drew Doughty fought after the hard-nosed Rain City defenseman Radko Gudas injured Dylan Larkin on a hit that was either a terrible accident or a "filthy, dirty kick," depending on who's being asked.
Doughty conceded he didn't even see the play but felt the need to defend a teammate.
Fight first, ask questions later.
"You see a lot of fights right after good hits, clean hits, hard hits, and you see a lot of them after questionable hits and you see a lot of them after obviously head shots," Rain City coach Jason Henley said. "That's become the norm a bit in hockey now where players kind of react to a hit that they don't see 100 percent of it."
In other cases, emotions just boil over. It happened twice in the first two games between Manhattan and Hamilton, including the opening minutes of Game 2 when Christian Fischer and Nikita Zadorov squared off. Fischer did his best to get under opponents' skin from the series opener when he grabbed Hamilton forward's Cam Atkinson's stick while sitting on the bench.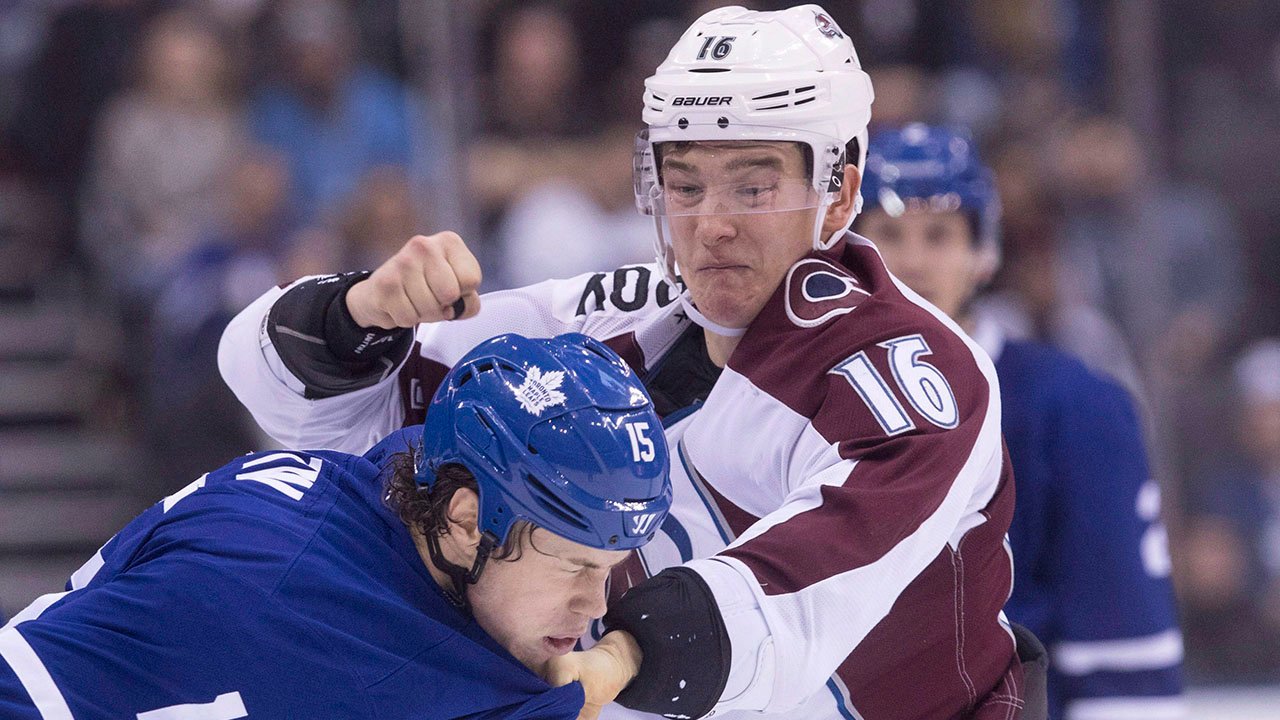 There aren't a whole lot of friendships being forged in their first round matchup, or almost anywhere in the qualifying round, and rivalries will continue to emerge, so don't expect the gloves to stay on as the stakes get higher.
"Guys are playing the game purely and for the love of the game and you see how much they love it and how much they want to win," Buffalo coach Daryn Beckman said. "Saying that, there could be a potential for more. But I think that's just an indication of how much guys are willing to do whatever it takes to shift momentum in a hockey game and you try to help get a win."
---
The AFHL Trade Deadline
Deadline is at 9pm EST Tonight!!!
Welcome to 2021 AFHL Trade Deadline day. After weeks of speculation and reports, AFHL teams face a 9 p.m. ET deadline to make moves that will put them in better position for a Stanley Cup Playoff run or help build for the future. TheAFHL.com will have coverage all day long by Pierre LeBrun, Barry Melrose, and Bob McKenzie who is at TSN's studios for Tradecentre.
10:00 am

Bob McKenzie: Hey everybody! The most dramatic day of the season has arrived!!!
10:07 am

Barry Melrose: Deadline Day is here!! Let the fun begin…
10:14 am

Pierre LeBrun: Lots of big names on the block. Rumors are flying. I have a source telling me Fort Drum and Manhattan agreed to a blockbuster deal late last night and they have been working on the paperwork all morning. Wonder who is involved.
10:28 am

Barry Melrose: Pierre, I just received a text from Fort Drum GM Steve Stryska: Confirmed – Big deal in place with Manhattan. Announcing shortly.
10:40 am

Bob McKenzie: As Pierre had mentioned there are a lot of big names on the trading block today which includes Leon Draisitl in Shawinigan, Patric Hornqvist in Vancouver, and Evgeni Malkin in Moncton.
10:45 am

Pierre LeBrun: Source telling me it is taking a while to finalize the trade but Semyon Varlamov is 100% heading to Manhattan. 
10:52 am

Barry Melrose: The deal has been announced. First trade of the day is a big one. Fort Drum sends Semyon Varlamov, Christian Fischer, and a 2023 first to Manhattan for Anthony Beauvillier, forward prospect Mavrik Bourque, goaltending prospects Dryden McKay and Alexei Melnichuk.
10:59 am

Bob McKenzie: Talk about some fireworks in the morning. Wow. Explosive deal like that sets the stage for what should be a very busy day. 
11:01 am

Barry Melrose: Manhattan now has FIVE starting goalies. That is one too many goalies. Would not be surprised if Furino ships one out.
11:03 am

Bob McKenzie: Comox Valley has announced Brent Burns is OTB.
11:40 am

Pierre LeBrun: Just spoke on the phone to Deer Park GM Mike Nellany. He said he is looking to shake up his roster today. He wants to ship out Mike Smith who is performing very well this year and would like to acquire a younger goalie. All of his prospects and draft picks are available.
12:05 pm

Barry Melrose: Washington and Port Hope are working to finalize a trade for Tyler Seguin.
12:15 pm

Barry Melrose: Seguin, one of the biggest names in the league, is on his way to Port Hope along with Ryan Strome. Defensemen Jacob Trouba and Shea Theodore are headed to Washington in the return.
12:25 pm

Bob McKenzie: Yep Seguin to Port Hope is official. Interesting that the first two trades are big ones that have been made between four GMs who are best friends in real life. 
2:10 pm

Barry Melrose: Bizarre turn of events here on Deadline Day. The Varlamov trade to Manhattan was vetoed by the Trade Review Committee. The League Commissioner / Manhattan GM Tony Furino flipped out and said he was quitting the league.
2:12 pm

Barry Melrose: According to Furino's assistant when he flipped out he grabbed a baseball bat and smashed his office window out of frustration and anger. 
2:15 pm

Barry Melrose: I just spoke with Furino and he said his wild reaction was uncalled for and he let his emotions get the best of him. He has decided to "accept the veto in an effort to focus and accomplish certain things today" because he wants to win the Cup this year but he is certainly not happy with the veto and believes it was poorly handled. He added he "cannot waste any more time on it" and is happy to keep a top forward for his Cup run and he may use those bluechip prospects in a different trade. When asked about the future with the league he replied "no comment".
2:27 pm

Pierre LeBrun: Seems like Furino needs time to process what happened today as there is a lot to unpack with multiple parties involved. Either way let's try to switch focus and enjoy the rest of this Deadline Day.
2:31 pm

Bob McKenzie: Agreed!
2:35 pm

Bob McKenzie: Washington makes their second trade of the day. Nick Jensen and Jaden Schwartz to Comox Valley for Brent Burns and Ryan Suter.
3:27 pm

Barry Melrose: Vancouver sends David Krejci and a 2023 Third Round Pick to Comox Valley for Ridley Greig, 2022 Third Round Pick, and 2023 Second Round Pick.
6:00 pm

Bob McKenzie: Three more hours until the deadline!
6:50 pm

Barry Melrose: Hearing Claude Giroux played his last game as a Mustang.
7:01 pm

Barry Melrose: Confirmed. Giroux is on his way back to the Manhattan Supermen along with Evgeni Malkin and Shea Weber.
7:05 pm

Barry Melrose: London to receive Anders Lee, Alex Pietrangelo, Oliver Wahlstrom, and goaltending prospect Logan Thompson in the return.
7:32 pm

Bob McKenzie: Not many trades up until this point with almost an hour to go. What I have been hearing from several GMs is that there are way too many buyers this year and not enough sellers probably because of the shortened season. Lots of teams still in the playoff race right now putting a cramp on the market.
8:00 pm

Pierre LeBrun: One hour until the deadline!! Talks are really starting to pick up!!
8:01 pm

Barry Melrose: The Shawinigan Vikings have just traded Leon Draisitl!!! 
8:10 pm

Pierre LeBrun: Big return on Draisitl – 2021 first round pick expected to be a top three pick, 2022 first round pick, Tolvanen, Kapanen, and Jack Quinn.
8:45 pm

Bob McKenzie: Talks are intense right now!!!
8:48 pm

Barry Melrose: Manhattan sends a 2022 3rd rounder to Fort Drum for Christian Fischer.
9:05 pm

Pierre LeBrun: The trade deadline has passed.
9:07 pm

Barry Melrose: Flurry of deals at the buzzer. Just like every year it is too many to recap. Check them out on the main page of the Fantrax League. Goodnight everybody!!