Lakehead celebrates Stanley Cup with parade and rally
April 25th, 2013
An estimated 120,000 fans turned out Thursday to cheer for the Lakehead Ice Holes, holding a boisterous parade and rally to honor the Amazing Fantasy Hockey League champions who beat the Manhattan Supermen 7-2 in the Stanley Cup Finals.
"I've had to wipe away a few tears," Lakehead forward Andrew Ladd said. "This is why I play in Lakehead."
Four days after the Ice Holes raised the hallowed trophy, spectators jammed the streets of downtown Lakehead to join the party.
 "I didn't expect this many people to show up for the parade," said Ladd. "Incredible!!"
The Ice Holes rode double-decker buses and flatbed trucks in a parade through downtown Lakehead, past thousands of roaring fans. Eric Staal and Antti Niemi then raised the Cup outside Lakehead's home ice arena, where the Ice Holes completed their three week rampage through the postseason on Sunday night.
"It was more than you could ever expect," forward P.A. Parenteau said. "It's one of those moments you want to live over and over again. It's amazing to hear all the support, and to put faces to the cheers we've heard all year."
The Ice Holes gathered inside the arena for a packed rally, with fans waving towels and giving repeated standing ovations to every speaker. GM/Coach Jason Briggs even pumped up the fans with a series of joyously out-of-character fist pumps, and forward Henrik Sedin riled them up even more.
"What's up Lakehead? Anyone want Jarome Iginla's cell phone number?" Sedin playfully called out to the fans. "This is too much fun not to win it again next year!!"
"Just to see the looks on their faces after they won it is something I'll remember for the rest of my life," said Jason Briggs. "It's just amazing, amazing, amazing."
The Ice Holes will have all summer to absorb what they accomplished this spring. The Stanley Cup has already made an extensive tour of Lakehead, starting at a local pub just a few hours after the Ice Holes claimed it. The Cup was in Kris Letang's backyard Tuesday morning, where one of his nephews drank milk and ate cereal out of the bowl while wearing his Iron Man pajamas.
After appearances on two talk shows on Tuesday, the Cup was seen at a popular stage show in a historic Ontario hotel, where Will Ferrell and Brock Lesnar joined in the celebration.
"It feels great," said Letang. "You want to have parades every year. It's going to be tough, but we think we have the team to do it."
The Ice Holes are uniformly excited they've got a strong chance of defending their title next season with much the same roster. GM Briggs, who lost his voice in the post-Cup celebrations and couldn't speak to the rally crowd, already has already promised most of Lakehead's key contributors for at least one more year.
"I'd say my chances are pretty good," veteran forward Jarome Iginla said of his chances of returning to Lakehead. "I want to be back. They've got a good thing going here, and I love it."
Post a Comment
You must be logged in to post a comment.
Lakehead Ice Holes Win the AFHL Stanley Cup!
April 22nd, 2013
When AFHL Commissioner Anthony Furino handed Lord Stanley over to Lakehead's captain Eric Staal, you got a sense this was just the beginning of a Lakehead-style party that would last long into the night.
After taking the Cup, Staal let loose with a loud yell before smacking three kisses on the coveted trophy. He skated for approximately 20 seconds with the Cup high above his head before handing it over to his brother Jordan.
"This is certainly something special," Staal said. "You dream of winning the Cup, and you know what, I'm glad to know I was the first Ice Hole to ever lift it."
Jordan Staal eventually handed the Cup over to Jarome Iginla. The procession continued as players such as P.A. Parenteau, Keith Yandle, Kris Letang, Antti Niemi all received a twirl with the Cup.
Defenseman Kris Letang returned from injury and scoredfour points in the Finals.
Andrew Ladd, who scored 8 points in the Finals, would eventually get his hands on the big prize, too.
And GM/Coach Jason Briggs would also have a chance to raise the Cup.
"Amazing," Briggs said at his postgame press conference. "I had plans about this and had dreams about it. I wanted this to happen and I worked hard every day and took action, day-to-day decisions, running practices, everything. It's also the players in our room. They've been tremendous all year. You can't say enough about this group and how hard they worked."
The pregame video just before the Lakehead Ice Holes took the ice at their home ice arena during the AFHL Stanley Cup Playoffs was accompanied by multicolored spotlights, a laser show and images projected onto the playing surface. The heart of the video, though, goes to the soul of this sport. There are pictures of the Ice Holes in their youth, boys wearing over-sized hockey equipment who dreamed of reaching the pinnacle of the sport they loved.
The boys in those faded photos arrived there Sunday night.
Lakehead, on the strength of their dominating offense, finished off the Manhattan Supermen with a 7-2 victory in the Stanley Cup Final, earning the franchise's first championship in its four-year history.
The victory caps one of the most dominating seasons in League history. Lakehead finished the regular season with the best overall record and the number one ranked offense in the league. In the postseason, they were unstoppable. They defeated Oshawa City 10-1 in the first round. They defeated Toronto 6-4 in the second round. And they defeated Manhattan 7-2 in the Finals.
"I don't know, I can't even describe it," forward Jarome Iginla, who at 35 years old the eldest of the Ice Holes, said after winning the Cup for the first time. "Everyone played road hockey as a kid. We had a green garbage can that everyone would go around and pose with it. We just did it for real, baby. This is awesome. It has been a great journey."
The Supermen proved to be a tough foe all week before finally succumbing over the weekend. They also had a pretty incredible postseason run, knocking off the Vikings in the first round, and vanquishing the Vipers in the second round en route to their first Finals appearance in franchise history.
A small consolation was Manhattan goaltender Evgeni Nabokov, who was awarded with the Conn Smythe Trophy as playoff MVP.
"Nabby" never smiled as he accepted the trophy and immediately skated off the ice with it as the Ice Holes applauded.
"That was very nice of them," he said. "But the Conn Smythe Trophy is not the one I wanted."
As the Ice Holes mobbed each other in victory at the final buzzer, tears rolled down Nabokov's face. Teammate Henrik Zetterberg was the first player to console him as he rested his left arm on the net. Eventually he fell to the ice and took his helmet off. Soon, the rest of the Supermen skated up and patted him on the head. He used his jersey to wipe away more tears.
"I don't think there was any question that he was the reason why we made it all the way to the Finals," Zetterberg said. "He was unbelievable throughout the entire playoffs. It's tough to lose when you make it all the way to the Finals, but this is a good thing for our organization. We took some big steps forward. We will be back."
Jason Briggs thinks the Ice Holes will be back, too.
"We're enjoying these emotions right now but it's not over for us," said Briggs. "I'm building a dynasty here."
*
Ice Holes fans hoping to carry on their Stanley Cup celebrations will have another chance Thursday at a parade and rally scheduled in downtown Lakehead. The parade is to start at 12 noon.
Players and their families, coaches and others are expected to ride in double-decker buses and other vehicles during the 30 to 45 minute parade.
An hour-long "championship rally" is scheduled to begin at the Ice Holes home ice arena at 2:30 p.m., featuring video highlights, presentations and speeches from several players, the team said.
Tickets are required, but are free. They will be distributed on a first-come, first-serve basis and are available online. Officials said season-ticket holders and suite and premier seat owners would be given first priority, with the remaining tickets made available to the public at 6 p.m. Tuesday.
There is a limit of four tickets per order, officials said.
*
LIVE in Lakehead: Final Minute of Stanley Cup Finals
+ Ice Holes Locker Room Celebration
Post a Comment
You must be logged in to post a comment.
2013 AFHL Stanley Cup Finals Preview:
Lakehead IceHoles vs. Manhattan Supermen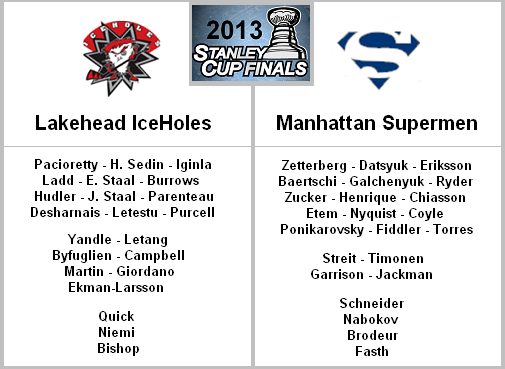 TV: VERSUS (HD), NBC (HD), CBC (HD)
Game 1 Exclusive Video: Inside Lakehead's home ice arena during pre-game introduction 
We turn to the fans all around the globe…
Who will win the 2013 AFHL Stanley Cup? Comments below… 

Post a Comment
You must be logged in to post a comment.
TheAFHL.com at the Stanley Cup Finals for the Media Frenzy
April 15th, 2013
Prior to the start of Game 1 tonight, the media will be flooding the main concourse in Lakehead's home ice arena throughout the afternoon to talk to members of the Lakehead IceHoles and Manhattan Supermen. If you're a fan and have ever walked around an arena during intermission, it will be just like that during the day, only replace fans with media, concession vendors with pro athletes, and beer and food with questions and answers.
The IceHoles are in the middle of their practice right now and will have their media blitz at 3 p.m.
Basically, the way it works is, every member of each team will sit at a designated area for about 20-30 minutes and field questions from every reporter that has descended upon the Stanley Cup Finals. It's always fun to see lesser-known guys get the swarm of media when they're not used to it. It's like being a nerd in high school, going to prom by yourself, then having every girl in the place come up to you to talk to you.
The Supermen will meet with the media at 4 p.m. after their 3 p.m. practice here.
That's the scene right now. We will keep this updated with interesting tidbits and whatnot, so check back throughout the day.
*
IceHoles Media Frenzy Underway
The first wave of IceHoles have taken to the concourse here at the arena. Coach/GM Jason Briggs has by far the biggest swell of reporters around him. Some of the IceHoles in the first group are Jordan Staal, P.A. Parenteau, and Jonathan Quick. We've yet to hear anyone say anything controversial or downright hilarious, but everyone is dressed very nice in the reporters pool.
Jonathan Quick just sat down, so we're going to head over there to see if he says anything good.
Jordan Staal states what he thinks the IceHoles need to do to beat the Supermen: "Our forecheck is probably the key to our game. To follow that up is getting through the neutral zone successfully against them is probably a key. If we can get through there, we can get on the forecheck. Again, our forecheck has probably been the reason we've been so successful. We need to play like we have been the first two rounds. Top to bottom, we've had contributions from everyone."
Parenteau says the IceHoles have to screen the net to beat Nabokov.
Keith Yandle: "It's great to be in the Finals. It took a lot of hard work. There is still a lot of work left to do."
Max Pacioretty is talking about coach Briggs is very calm when he talks to the team. "He's very calm when he talks to us. Rarely screams."
The Stanley Cup Final is a pressure-packed week, with both teams scratching and clawing for every inch of space in order to achieve their ultimate goal. The same can be said for the media. During the end of Henrik Sedin's media session, a newspaper scribe and television guy began shoving each other in order to get their recorder and microphone, respectively, and it resulted in Sedin having a microphone hit him in the face. Being the focused athlete that he is, Sedin powered through the spat and shot to the face to answer a question about Ben Bishop.
The Supermen are coming out next. Stay tuned.
*
Supermen Media Blitz
Right now, Henrik Zetterberg is being crushed with questions. Same can be said for Loui Eriksson, Mark Streit and Tony Furino, but sometimes role players don't get the same love… Alex Ponikarovsky and Barret Jackman were sitting alone at a table with Vern Fiddler trying to Instagram Cory Schneider during his scrum.
Martin Brodeur when asked if he thought the Supermen would be here at the beginning of the season:
"I mean, you always think that you've got a good enough team. But it was hard for us just because our top prospects were stuck on the farm team. But once those guys started coming up, it really gave our team a lot of depth. I think the way we played against Twin City near the end of the season really, really made everyone believe that we had a chance."
Some players are saying Manhattan forward Alex Chiasson is the Conn Smythe right now, although Manhattan goalie Evgeni Nabokov has a more realistic shot.
The question players have gotten the most on their run to the Cup Finals is the feeling of getting there, which, you won't believe it, is really great.
That's all for now.
Post a Comment
You must be logged in to post a comment.
2013 Playoffs: Second Round Series Recaps
April 15th, 2013
Supermen edge out Vipers 7-3 to advance to Finals
Vipers coach Chris Hartley has seen his team grow, but by no means is he happy with the way their season ended.
Last night, his Vipers lost to the Supermen 7-4 in the second round of the playoffs, ending the Vipers' season and sending the Supermen to the Stanley Cup finals against the IceHoles.
"I thought we gave them too many free ones," Hartley told the media shortly after the loss. "Some [Viper] players were playing very tentative and that's not the way our team plays. Our offense couldn't get it done when it was needed, and our defense alongside Carey Price and Devan Dubnyk was subpar."
Despite having the talent capable of doing so, for the second straight year, the Victoria Vipers fell one win short of a trip to the AFHL Stanley Cup Finals.
"We're still a young club and we still have a quite a bit to learn as far as desperation," Hartley said. "The second round, that isn't good enough. We still have to find a way to win that round and get there. I don't want this organization to sit still. We have to change our mind-set to continue trying to be the best and learn there's a lot more hockey to play."
At the final buzzer of what was an incredibly tight matchup from beginning to end, the five Viper players on the ice knelt around their net, frozen in dejection. The Manhattan Supermen pulled off another upset to knock out the Vipers and advance to the Finals for the first time in their franchise history.
"We're going to the big dance," Manhattan coach Tony Furino told a reporter after the Supermen knocked out the Vipers last night. "I'm proud of the players. It's a hell of an accomplishment for them."
The light went off in Furino's head after a win against the Twin City Vikings in the second to last matchup of the regular season. It was then that he realized his team was championship-worthy.
"Throughout the season we had been spinning our wheels, not playing well, and we challenged the team before that matchup with the Vikings to really get on a roll to make the playoffs," Furino said during a media conference call on Monday morning.
The Supermen responded by winning their final two matchups to close the regular season and their first two matchups in the playoffs.
"When we beat the Vikings in the first round, that was the first signal to me that the team was fully engaged and wanted to do something special," Furino said. "Having said that, this last series with Victoria was everything we can handle, plus some. I don't think anyone that watched us would have predicted us to be here."
"Here" is the Stanley Cup Finals.
Manhattan goaltender Evgeni Nabokov, who has a 1.25 GAA over his last eight starts, admitted the Supermen surprised themselves to a certain extent.
"We considered the Vipers to be one of the two best teams in the league and we played some great hockey against them," Nabokov said. "We were fortunate to go through (the Vipers). It took guts and character. We're better and more confident as a team because of that win."
Furino knew they were a better team at the end of the regular season because of how they responded to his challenge.
"You go from not making the playoffs to all of a sudden you're in the Stanley Cup Finals," Furino said. "Things have come together at the right time for us. It's one of those things where we are getting contributions from everyone. We've had different heroes on different nights, and that goes a long way. It has a snowball effect, and you don't have to rely on the same guys each and every night."
Manhattan has earned this trip to the Cup Finals after a hard fought series against a Vipers team that will certainly be back next year.
IceHoles heading to Finals after beating Red Devils 6-4 
Midway through Jordan Carbone's first year in the AFHL, he issued an order that nobody was to step on the Toronto Red Devils logo at its training site or at the home ice arena. The directive was supposed to instill a sense of pride and purpose in a franchise that became sort of a laughing stock when Carbone decided to rebuild the team just weeks after the AFHL's inaugural draft.
His order seemed crazy, considering the large logo was embroidered into the rugs in tiny dressing rooms where the media massed after games. But nobody is giggling at the Red Devils these days, even after their second round ouster on Sunday night by the IceHoles.
The Red Devils made a hard, determined run this year. They came up short, though, and only a fool would bet on the team's near or distant future.
"Ultimately I think our players should look back and feel good about a lot of the things that they accomplished this year," Carbone said. "We have a lot of young players that this experience has been unbelievable for. Players like Steven Stamkos, Taylor Hall, Alex Pietrangelo, that this will help them grow, continue to strengthen our organization. I think we all recognize what Pekka Rinne has done for this organization over the years, giving us real stability at that position. The disappointment of losing, especially to our biggest rival, will go away and the improvements that will be made on this team for next year will start very soon."
IceHoles fans chanted "We don't like you!" in the waning moments of the intense second round series with the Red Devils, a poke at Carbone's comments from about a year ago that he didn't like GM Jason Briggs. But the testy series concluded with a peaceful handshake line and the IceHoles having a celebration in the Lakehead locker room.
The Lakehead IceHoles are heading to the AFHL Stanley Cup Finals for the first time in their franchise history.
"It's really exciting," said Briggs after the IceHoles knocked their biggest rival out of the playoffs. "I'm really happy for our fans and the city of Lakehead. I think we have a pretty rabid fan base. I think you'll see more of that now."
Despite getting some poor performances from their goaltenders last week, Lakehead's offense remained hot and produced a total of 46 points in the series with Toronto.
"Of course I'm happy to help this team get to the Finals," said IceHoles forward Teddy Purcell who led the offense with five points vs. Toronto. "There are a few guys in here that have been there and had the opportunity, but a lot of guys haven't. This is what you play for."
Added Purcell: "I'm so excited, but at the same time we're going to celebrate tonight and enjoy it. Tomorrow, we're right back at it. We're in the Stanley Cup [Final]. That's what we've dreamt of our whole lives and what we've worked for [since the] summer."
Post a Comment
You must be logged in to post a comment.
2013 Playoffs: First Round Series Recap
April 8th, 2013
IceHoles advance by beating Leafs 10-1
The poise, confidence and talents that carried the Lakehead IceHoles to the top of the league standings in the regular season was on full display in their first round playoff series against the Oshawa City Leafs.
"Throughout the whole week they were the better team in pretty much every single stat category and that's the way it is right now," said Leafs forward Zach Parise, who was held to just two assists in the series after being one of the top scorers in the league during the regular season. "It's hard to swallow right now, but at least we gave it our all."
If there was a moment that captured the attitude of the IceHoles during this series, it came on Wednesday night when IceHoles goalie Antti Niemi was trying to get back to the front of the net and Leafs forward Troy Brouwer was in the way. Niemi grabbed Brouwer and heaved him out of the crease, in a move goalies all over the league surely applauded.
This was the IceHoles' ice, and Lakehead wasn't giving any of it away without a fight.
"You never want to give an inch, an extra step for them," Niemi said. "As a goaltender, you want to hold your ground."
And the Lakehead goaltenders did more than hold their grounds in this series. Niemi finished the series with two wins and a 2.00 GAA. Newly acquired Ben Bishop registered a workmanlike 45 save shutout.
"Of course the guys in between the pipes, they were unbelievable," IceHoles forward Jarome Iginla said. "If we keep playing this type of hockey, I think we're going to go all the way."
They showed in this series they certainly have the ingredients to do so. Contributions on offense came from almost everybody in the lineup with Henrik Sedin leading the series with 5 points. Oliver Ekman-Larsson and Keith Yandle will get most of the credit for shutting down the Tavares line, and deservedly so.
"They were the better team," Tavares said.
The IceHoles were the better team. They had the better goaltending and the better offense. And they have a GM in Jason Briggs who made all the right moves throughout the year to put his team in position to be one win shy of a Stanley Cup Finals appearance.
"This is exciting," Briggs told the media on Sunday night. "We're thrilled to be moving on. It's been a dream to play in the AFHL Stanley Cup Finals and to try and win the Cup. We're almost there."
Don't think Briggs is resting on his laurels; he's aware that the victory means the IceHoles will face the Toronto Red Devils in the second round.
The Lakehead/Toronto rivalry has been one of the biggest rivalries in AFHL history and their second round playoff series will be the first playoff series in AFHL history that features two rival teams.
"The rivalry has cooled down a bit ever since the two sides agreed on their first trade this year," said AFHL Commissioner Anthony Furino. "But the rivalry is still there so it should be a wild series."
Supermen eliminate Vikings with 9-1 win
The incredible, improbable story of the 2013 Manhattan Supermen added another chapter Sunday as they defeated the Twin City Vikings 9-1 to win a playoff series for the first time in Manhattan's franchise history.
"It obviously means a lot to get into the second round," said Manhattan GM Tony Furino. "We've been playing with a lot of desperation for quite some time, trying to play for the season. We give 110% night in and night out. We've got guys putting their bodies on the line to block shots. Our goalies are coming up with big saves. It's how we have been playing all year and we have to continue to do that."
Twin City GM Phil Svoboda said the Vikings had high expectations this year and thought they could make a deep run in the playoffs. But they ran into a team that played hard and did all the right things to win.
"It is hard to swallow, tough to accept right now," Svoboda told a reporter shortly after the series concluded on Sunday night. "I think obviously it's going to take us a couple of days to sink this one in. We obviously weren't ready for being done right now."
The Vikings now have lots of time off to think. A season that began with such high hopes after offseason trades netted superstars such as Kari Lehtonen, Phil Kessel, Alex Semin to make them a Cup favorite. But things never really got off the ground.
"We did not plan on being the seventh seed, we did not plan on losing in the first round," said Vikings forward Jamie Benn. "So it's a huge disappointment to say the least."
Hunched over at the buzzer Sunday night in obvious disappointment, defenseman Brent Burns couldn't hide his level of anguish.
"Hats off to Manhattan, they played great," said Burns. "But it's not a good feeling right now."
Burns was easily their best player in the series, laying it all on the line every night but finding too many passengers unable to match his effort.
"You don't have to be a very in-depth fan to see the type of series that he had," said Svoboda. "He was by far one of our leaders, both vocally and on the ice. He brought it every night. His work in this series speaks for itself."
Despite the early playoff exit, Svoboda says he considers this season a success.
"We made the playoffs for the first time in franchise history," he said. "We're still in the middle of the process of the Twin City Vikings becoming one of the elite teams. We have a young team here. So getting a taste of the playoffs was a tremendous experience for us. We're going to be better next year."
The Manhattan Supermen will meet the Victoria Vipers in the next round with a trip to the Stanley Cup Final at stake.
"I think we'll be a tough opponent for the Vipers," said Furino. "We play the right way, we play to win. And everybody is on that same page, and almost afraid to get off it. We're a very unique team. We obviously don't have as many superstars as the Vipers, but a lot of these guys have grown up together, they're having fun together, and now they're winning together."
Vipers outlast Warriors to advance to Second Round
For all their money and big-team profile and the swagger that is the North Bay Warriors, this ending was all too familiar: netminder Jimmy Howard standing in disbelief outside his crease, his teammates hunched over, some on one knee, while opponents celebrated a few feet away.
"Nobody envisioned this," a sullen GM Mike Brunetta said. "We came here on Day 1 with a plan and a lot of hard work ahead of us. We wanted to take the steps one at a time this year. Unfortunately, this first step we weren't good enough."
It's the third straight year the North Bay Warriors made the playoffs and failed to reach the Finals.
"If you give the Vipers too much room, they will burn you and score goals," Warriors forward Patrick Kane said. "We didn't score enough. Their goaltenders were stellar and their defenders played tight defense. They outscored us to win."
There was stunned silence and disbelief in the North Bay dressing room shortly after the final buzzer of the series. Defenseman Dan Boyle tried to explain how he lost the puck at his own blueline, setting up one of Victoria's late goals. Like they always do, win or lose, Rick Nash and Ryan Getzlaf answered every question asked of them. Patrick Kane sat with his head in his hands, then quietly left.
"I built a team full of talent," North Bay GM Mike Brunetta said. "I'm not worried about this loss at all. I really like what we have here. I don't think it'll be the same next year, there's always changes, but we just need to find the right combination for chemistry."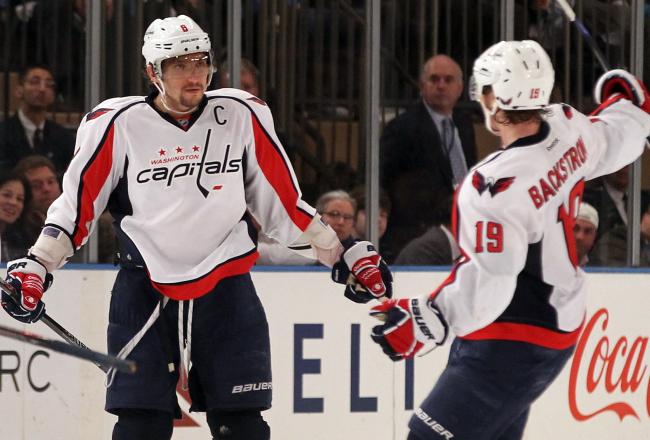 The Victoria Vipers deserved to win this series. They showed more speed and more aggression. Their forecheck created turnovers. Forwards Alex Ovechkin and Nicklas Backstrom stepped up their game, scoring a combined 18 points in the series. Vipers goaltender Devan Dubnyk stymied North Bay with a .945 SV% and a 1.50 GAA.
Victoria also exposed North Bay's soft side. When the Vipers shoved, there was little pushback from the Warriors. No one really challenged Ovechkin after his questionable hit on Rick Nash. Instead, the pesky Mike Richards wanted to fight Jordan Eberle who rarely engages in physical actitivity.
"We have a lot of leaders on our team," Vipers forward Jeff Skinner said. "We never give up and that's the type of style we have played all season. We never give up and we keep working hard. I think it's a tribute to everyone in here and our coaching staff and the way they have coached us all season. It is definitely a big, big deal, and we're excited to be going to the next round."
Red Devils complete 11-0 shutout win over Firestorm
The fourth-seeded Toronto Red Devils knocked out the defending champs in a tight-checking, grind-it-out affair that typified the difference between the two teams.
"I don't know what to say right now," Hamilton Firestorm forward Claude Giroux said. "We worked so hard. Coach [Gates Imbeau] keeps saying to keep working, we'll get another one, more will go in eventually. And not enough of them did. We didn't get the bounces that we needed to win this series. Lack of opportunities. It's as simple as that."
For the Red Devils, they reaped the rewards Sunday night of an entire season committed to a demanding, singular philosophy in doing things the right way.
In dispatching the defending champions in the first round, the Red Devils reaffirmed their devotion to the blue-collar identity on which they branded their game and have consistently yielded success.
Now they are in the second round of the playoffs for the first time in their franchise history, slated to face the Lakehead IceHoles in what promises to be an epic rivalry showdown.
"Coach Carbone has everybody on this team dialed in like never before, especially emotionally," said Red Devils goaltender Pekka Rinne. "Coaches around the AFHL constantly talk about the 'buy-in' factor. All of the players on this team have emptied their pockets buying in here under Carbone."
Rinne, Bernier and Pavelec were sensational again this week, posting a combined .931 SV% with 131 saves against Hamilton.
"You need great goaltending to win in the playoffs," Hamilton GM Gates Imbeau said.
Great? Carbone has elevated Rinne to another category.
"He's the same as [Dominik] Hasek, same as [Ed] Belfour, never quits on a puck," the Red Devils coach said. "It's a very unique skill. It's not common. He never stops looking for a puck."
Rinne isn't a spotlight seeker. Talking about himself is like we're asking him to pull out his own teeth. He'd rather other teammates got the praise. He just wants to win.
"It's the time of the year when you have to enjoy hockey," the Vezina Trophy nominee said. "It's the time of the year when you don't know if you are going to have another matchup, so you just try to enjoy every day and try to enjoy the game as much as you can."
There were a lot of smiles around that dressing room Sunday night. And the buzz in the rink was unreal. The Red Devils are in the second round for the first time in their playoff history.
Red Devils forward Taylor Hall sat back in his stall Sunday and smiled: "I'm pretty excited right now but it's one of those things where you wake up tomorrow and realize you're just one win away from where we want to go."
The Red Devils will turn their focus to the Lakehead IceHoles, a team they have openly admitted they despise, for what should be a slugfest.
"We are salivating at the thought of this rivalry series," Taylor Hall said. "We faced them twice this year so we know what to expect. It's going to be a real good series."
Post a Comment
You must be logged in to post a comment.
2013 AFHL Stanley Cup Playoffs Preview
The Stanley Cup Playoffs are here once again and the AFHL championship is up for grabs. Lord Stanley's mug has been owned by the city of Hamilton for the past year, but new contenders have stepped to the fore.
Headlining this year's first round playoff coverage are some of the AFHL's biggest stars including Steven Stamkos (Toronto), Claude Giroux (Hamilton), Alex Ovechkin (Victoria), Patrick Kane (North Bay), Alex Semin (Twin City), Pavel Datsyuk (Manhattan), Zach Parise (Oshawa City), and Eric Staal (Lakehead).
Games are available live nationally on TSN and the NHL Network.
On Monday morning, AFHL Commissioner Tony Furino sat down with hockey analyst Barry Melrose to preview and discuss the most magnificent tournament in fantasy sports.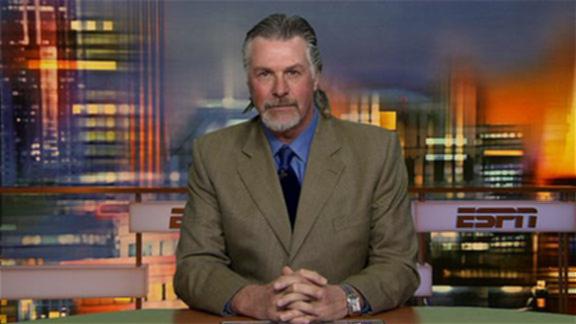 Tony Furino: Hi Barry, thanks for joining us.
Barry Melrose: Thanks for having me. I'm thrilled to be here.
Tony: My first question today is for those who don't know… What is the AFHL Stanley Cup?
Barry: The AFHL Stanley Cup is the most coveted trophy in fantasy hockey. It's also one of the hardest to win. Teams must endure three week-long matchups. The winner of the Cup shows true drive and determination.
Tony: The Lakehead IceHoles have been awarded with the first seed in the playoff bracket this year because they finished the regular season with the best overall record in the league. Do they have what it takes to win it all?
Barry: I think so. Your odds are very good when you have a high seed, but anything can happen in the playoffs. Last year, the eighth-seeded London Mustangs defeated the first-seeded North Bay Warriors in Round One.
Tony: So you think there's a chance the eighth-seeded Oshawa City Leafs can upset the IceHoles in the first round?
Barry: Absolutely. The parity is so close in this game. But keep in mind, there are no flip-a-coin shootouts to pad win totals. There are no loser points to keep things close. The playoffs are a marathon and each round is a seven-day war of attrition to separate the best from the rest. Though David can take down Goliath, make no mistake: David better aim his rock just right.
Tony: Let's talk about the Twin City Vikings making the playoffs for the first time in their franchise history. They're the seventh-seed going up against the second-seeded Manhattan Supermen. Ironically, these are the only two teams in the American Conference to make the playoffs. Thoughts?
Barry: The Twin City Vikings did an immediate 180 under GM Phil Svoboda. I predicted the Vikings to be a contender going into this season, so I'm not surprised to see them in the playoffs for the first time in their franchise history.
Tony: Who do you see winning that series?
Barry: The Supermen have been a pleasant surprise, over-performing in what was thought to be a rebuilding year, but that won't carry over into the playoffs. Twin City is the better team any way you cut it.
Tony: The sixth-seeded North Bay Warriors have been a powerhouse in the AFHL for the past three years, but they keep falling short of going all the way. Is this the year when they finally break free of the chains in not being able to get to the AFHL Stanley Cup Finals?
Barry: I think they can. This year could be considered a down year for the club — they failed to win the Presidents' Trophy for a third straight year and they have a low seed in the playoff bracket — yet they're still a huge postseason threat that could make it to the Finals. They are always very, very good. The definition of consistency.
Tony: Do you think it's going to be hard for the Warriors to beat the Vipers in the first round?
Barry: Very hard. No team in the league makes better use of time and space than the Vipers. Give guys like Ovechkin, Backstrom, Eberle extra space to dangle and a bit of time, say two minutes at a time, and the result is a potent power play and one of the best offenses in the league.
Tony: It's not easy to repeat as Stanley Cup Champions, but that's exactly what the Hamilton Firestorm will look to do this 2013 AFHL postseason. They kick off their title defense against the Toronto Red Devils in the first round. Talk about the Firestorm and their chances.
Barry:  As we know, the Hamilton Firestorm are tailor made for this time of year. If it's not Claude Giroux, it's Brad Richards. If it's not Brad Richards, it's Chris Kunitz. If it's not Chris Kunitz, it's Ryan Suter. If it's not Ryan Suter, it's Zdeno Chara. There is no doubt that the Firestorm have the depth, skill, and experience to become the first team in AFHL history to win back-to-back titles.
Tony: How much of a fight will the Red Devils put up?
Barry: What the Red Devils lack in depth, they make up in elite-level talent. If Jordan Carbone, a master line matcher, spreads Steven Stamkos, James Neal, Joffrey Lupul and Jeff Carter across three lines, it will create matchup problems for the Firestorm.
Tony: Last question. Who wins the 2013 AFHL Stanley Cup?
 Barry: The eighth-seeded Oshawa City Leafs will win the 2013 AFHL Stanley Cup. That's right, I'm rooting for the underdog. Led by John Tavares and Zach Parise on offense, the Leafs have the chemistry this year to go on a miraculous run. Wouldn't be surprised to see Corey Crawford win Playoff MVP. He's been the best goaltender in the league this year. 
Another playoffs tribute video:
Post a Comment
You must be logged in to post a comment.