Archive for Uncategorized
The Tao of Lucas: Hall-of-Fame GM leaves San Diego for Cape Breton,
Fan Favorite GM Ben Rauscher Returns to the AFHL to Replace Him
July 23rd, 2019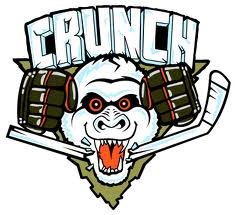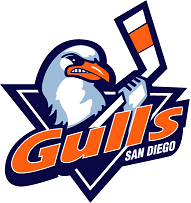 The Cape Breton Crunch have just taken a massive step forward in turning their franchise around. They have hired two-time Stanley Cup winner Lucas Main to be their next head coach/GM.
Lucas officially resigned from the San Diego Gulls on Monday after successfully rebuilding the team and coaching them to back-to-back AFHL Stanley Cup championships in 2017 and 2018.
"When you step down you take some chances," Lucas said. "I decided it was time to go in a different direction. I love the idea of rebuilding the worst team in the league and making it a championship team. That's what I did with the San Diego team. Granted, when I took over the San Diego team it wasn't the worst so this time the stakes are a little higher. Cape Breton is undoubtedly the worst team in this league but I want to cement my legacy as the best GM in the history of this league."
Terms of Lucas' contract were not released.
"He brings experience, he brings knowledge and he brings success, which is the most important thing," the AFHL Commissioner said. "You have to win. He knows how to win, and he's a good human being. So I think he's a great role model for what we're trying to do as far as bring to the organization."
Lucas replaces Liam Goyetche who stepped down after years of trying to rebuild the team into a contender.
"I think that what we had said [was] we would try to get the best coach available, and when time is on your side, you use it," the AFHL Comissioner said. "We were in no rush to hire Liam's replacement. There were several people that we considered."
The Cape Breton Crunch finished last season with the worst record in the league (63-163-38).
"There are some nice pieces I can build with," Lucas said. "Jordan Binnington in net and Jeff Skinner up front. A few good prospects in the pipeline. I can work with all of that. However, there's alot of work to be done, there's no question, but at the same time, I know I need to be patient and the fans need to be patient."
Lucas knows he's got his work cut out for him but patience is the key.
"I know I need to be patient," said Lucas. "The fans need to be patient as well. One move at a time. But I'm excited. I'm excited to come to Cape Breton and turn this ship around. It's a great hockey town and when this building gets loud, it's one of the loudest I've ever been to."
*
San Diego found the successor to their two-time Stanley Cup-winning coach on Tuesday morning when he Ben Rauscher was officially announced as the new GM of the Gulls.
Rauscher is a highly regarded coach/GM who competed in the AFHL back in 2009 – the AFHL's inaugural year – and was the man who laid the foundation of the Pittsburgh Heroes franchise, one of the most storied franchises in the history of the league. He was quite possibly the most active and vocal GM the AFHL has ever seen.
A Trip Down Memory Lane: Ben Rauscher Clashes with Chiefs GM Mike Nellany in 2009
"We feel that Ben is the perfect leader for this hockey club," the AFHL Commissioner said in a statement. "Based on his hockey knowledge, coaching experience, communication abilities, his approach to the game and the respect he commands in locker rooms, we feel that Ben deserves this opportunity to compete right away."
The Comissioner confirmed that Rauscher is the only person they interviewed to succeed Lucas.
"He's got history with this league and he has already proven his worth," the Commissioner said. "I think he can handle the personalities in this league."
Rauscher will take over a team whose core looks very much intact from the group that won the Cup two seasons ago and with players like Claude Giroux, Alex
Ovechkin, and John Gibson, the Gulls are expected to contend for another title this year.
"I look forward to keeping the tradition going," Rauscher said at Tuesday's press conference. "But in order so, I need to restock the the prospect shelf to be able to make this one of the top A teams for years to come. For the other GMs, I enjoy trade talks and am always willing to listen to offers and work to make deals that are good for everyone involved… but make no doubt that I look after my squad first and foremost. Active and available, I love hockey and can't wait to get started."