October 6th, 2011
And the wait is finally over. AFHL arenas will be jumping tonight as each team will take the ice in their first matchups of the 2011-12 regular season.
Let's take a look around the league…
 Boston Giants:
Evgeni Malkin is simply fantastic. A lot of people are predicting a career year for him and that would mean surpassing his 113 point total from the 08-09 season. Marian Gaborik and Matt Moulson are two 30+ goal scoring wingers that will skate with him on Boston's top line and with Nicklas Backstrom and Kari Lehtonen in between the pipes, the Giants have a good shot at making the playoffs for the first time in their franchise history.
 Buffalo Phantoms:
The Phantoms have one of the greatest hockey players in the history of hockey in Sidney Crosby. Beyond him, there's a reason why Buffalo has moved into the conversation of climbing back to the top of the standings… the new faces will make a very good group even better. In particular, the addition of Patrick Marleau and Joe Pavelski to one of the league's top powerplay units will make the special-teams unit a real asset for the Phantoms. It almost feels like an acquisition, but the return of Crosby and Derek Roy will obviously be a big boost, too. Both centers missed the second half of last season due to injuries.
 Comox Valley Hitmen:
Pat McKenna did a masterful job last season with taking over a team that looked like a mess with little star power to speak of and helping to get them to the playoffs with a disciplined, well-balanced offensive style that the players have bought in to. After trading Jonathan Quick for Roberto Luongo less than a week ago, Comox Valley's goaltending went from very good to great.
 Deer Park Chiefs:
Henrik Lundqvist is as steady and durable as they come in the crease, and a goaltender that's capable of stealing a matchup by himself. Ryan Kesler, Dustin Brown, Alex Tanguay, and Tyler Ennis bring a nice mix of skill and scoring to the top lines. They have a ton of depth on offense with extra forwards that have the ability to score somewhere between 15-20 goals. Having a lot of depth will be a huge plus once Spring comes around.
 Goldsboro Rebels:
There is a good amount of individual talent here, starting with Corey Perry and Jeff Skinner. With the abundance of talented and skilled skaters this is a team with plenty of speed up and down the lineup. If Jason Spezza and David Booth return to form, and one of Michael Neuvirth or Chris Mason wins the starting goalie job, then this has a good chance of making the playoffs.
 Fort Drum Killers:
The jury is still out on GM Stryska's decision to trade Ilya Kovalchuk for three prospects, obviously, but there's no denying the Killers' needed to add some talent to their farm after missing out on the free agent signings frenzy that happened over the summer due to the increase of the farm team roster limit. Mikko Koivu, Chris Stewart are now their biggest stars on offense and they picked up another top young forward prospect back in June when they selected Mark Scheifele with their first round draft pick.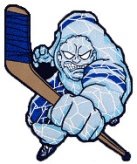 Detroit Icemen:
Even after trading away Martin Brodeur, the Icemen still have one of the best goalie tandems in all of hockey in Jaroslav Halak and Tomas Vokoun. Along with a strong pro team, their farm system is also a strength. In addition to heralded prospect Markus Granlund, they have forwards Evegny Kuznetsov, Tomas Tatar, and Paul Byron waiting in the wings.

 Twin City Vikings:
The Vikings were incredibly active in the free-agent market this summer, after launching a rebuild, they added a bunch of players to hold the tide while the youngsters develop. Undoubtedly the Vikings are in a full rebuild mode but it can't be denied that the Vikings will eventually have AFHL star players across their lines. The trick in Twin City is not doing anything risky to hinder the future, which is very bright as the system is loaded with prospects such as Nazem Kadri, Nick Bjugstad, Mark McNeill and Matt Puempel.
London Mustangs:
After having to make a couple of big trades to fix some issues created by GM Schmansky who was given the axe after his first 11 days on the job, Matt Plachta will ice a cast of characters that includes the new faces Mike Richards, Simon Gagne, and Martin Havlat. Throw in Alex Pietrangelo and Nick Lidstrom to give the team some serious firepower from the backend plus the reacquisition of Pekka Rinne who led the Mustangs to their first Cup in '09, and this team is very well-rounded.

 Lakehead Thunderwolves:
Talk about a team that went through a transition this summer. When all was said and done the Thunderwolves put together an excellent top six on offense led by a superstar that goes by the name of Steven Stamkos. The acquisitions of defensemen Keith Yandle and Kris Letang, who both bring AFHL Stanley Cup experience to the team, will certainly increase the chances of the club making the playoffs for the first time in franchise history.
 Manhattan Supermen:
The Manhattan Supermen made headlines last season because of the GM's decision to launch a full rebuild in the middle of the season. They should make headlines this season because they're an improving team that could quite possibly squeak into the playoffs yet again thanks to their impressive collection of young forwards, and a goaltending staff that could churn out a total of five starting goalies by the end of the season.
 Montreal Xtreme:
It's another rebuilding year, but they're getting closer, slowly but surely, to making an impact. And they might be the most entertaining — and exciting — non-playoff team in the league with an impressive list of young forwards and a young goaltending staff that includes Jacob Markstrom, Henrik Karlsson, Braden Holtby, and Jake Allen… just to name a few. And even if they end up in last place for a second straight year, come the month June, GM Cancilla might be standing at a podium and selecting Nail Yakupov with the first overall pick in the 2012 AFHL Entry Draft. Yakupov is already being regarded by many as the best player to come into the league since Sidney Crosby in 2005.
 North Bay Warriors:
As everybody knows, the Warriors can score, almost all of them. Last season, 16 of their current players recorded double digits in goals scored, led by Jarome Iginla's 43. There is certainly loads of experience in North Bay, too. These guys aren't in their first rodeos. That especially includes former 50 goal scorer Alex Ovechkin. Having the leadership that players like Ovechkin and Iginla can provide certainly doesn't hurt. Also, you might have heard this Brunetta fellow on their bench isn't so bad.
Oshawa City Leafs:
Where the success of this team will likely hinge on goaltenders Cam Ward and Corey Crawford. They have a couple of excellent young talents in John Tavares and Zach Parise with some solid veteran players to go with them like Shane Doan and Zdeno Chara. A breakout season for Tavares is being predicted and that would mean the Leafs could have two 40+ goal scorers this year in Tavares and Parise.
 Ottawa Knights:
There's hope that the Knights could breakthrough this season and see some playoff hockey because their top line of Thomas Vanek, Jonathan Toews, and Michael Grabner can compete with the best of the best. They also have a couple of promising young forwards making bids for roster spots this season. Nikita Filatov, who hadn't lived up to his perceived potential since turning pro, will also be given a shot to show what he can for the Knights. If he fits in and focuses on his game, his addition could prove to be a steal for Ottawa. While second year GM Ryan Armstrong is saying all the rights things about this team being competitive this season, it will serve as a good opportunity to get a glimpse of the future.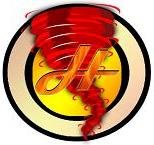 Hamilton Firestorm:
Taking over for former GM Barry Hickey, Gates Imbeau ushers in a new era that the fans are very excited about. Overall, the team has no holes in it whatsoever. It will just come down to how talented the team proves to be as there are multiple players capable of 60+ point seasons. As talented as they are on offense, their best players probably sit in the blue paint all game long. Marc-Andre Fleury and Tim Thomas are two of the absolute best in the game.
Toronto Red Devils:
Hope is high in Toronto as the Red Devils GM Jordan Carbone was active all summer landing big name players like forwards Ilya Kovalchuk, Jeff Carter, and Loui Eriksson and goalies Martin Brodeur, Jonathan Quick, and Semyon Varlamov. It's tough to find a better trio of goalies than Brodeur, Quick, and Varlamov and that will be a big reason why the Red Devils are successful this season.
Pittsburgh Heroes:
The Heroes reached the Stanley Cup Finals for a second straight year last season, losing to the Washington Power 7-1.  But with that disappointment in the rearview mirror, the Heroes are bringing back a roster that remains loaded from top to bottom, and is one of the top contenders in the league. They've got the Sedin Twins anchoring the offense, Tomas Kaberle expected to return to form on the blueline, and Ryan Miller is still one of the best goaltenders in the AFHL.
 Victoria Vipers:
You can see the potential on the Vipers roster, especially after the trades GM Hartley made during the offseason, the offense is expected to see a huge uptick in scoring. With such an abundance of talented and skilled skaters this is a team with plenty of speed up and down the lineup. Like both teams above them here, the Vipers now have an oustanding man living in the crease. It took him a while, but Carey Price is finally living up to his expectations. Last season he posted a 2.35 GAA and .923 save percentage. The trick will be doing it again, but the safe bet is that he turned a corner and an encore shouldn't be a problem.
Washington Power:
In a bizarre twist, new GM Rick Charron made a lot of changes to the roster after the team won the AFHL Stanley Cup just five months ago. New faces James Van Riemsdyk, David Krejci, and Tyler Seguin are excellent young forwards, and Van Riemsdyk could be ready to have a breakout season following his impressive postseason last Spring. Joe Thornton is still around to be one of their leading offensive weapons and their defense is still solid. Whether or not this team repeats will be based on how well Ilya Bryzgalov and Antero Niitymaki perform in goal.