For the second time in four years, Jason Henley and the Bitch Pigeons have won the Stanley Cup
April 10th, 2023
The Rain City Bitch Pigeons won the Stanley Cup for the second time in franchise history with a 9-3 victory against the Port Hope Panthers in Game 7 of the Final on Sunday.
"It's so hard to win the Stanley Cup," Pigeons captain Conor McDavid said. "And then we do it two out of four years. We deserve to go down in history. And this group, no matter what happens from here on out, this group is going to be etched in history forward. And that's pretty special."
McDavid scored two goals and three assists in the seven game series.
"He makes guys like us look good," Pigeons coach Jason Henley said of McDavid. "What's remarkable to me is I can't believe how elevates his game to another level in the biggest games of his career. He is the best player in the world, and when he locks in, he is remarkable to watch."
Rain City's goaltending trio of Ilya Samsonov, Ville Husso, and Thatcher Demko was lights out in the Finals and combined for a total of three wins, two shutouts, 0.34 GAA, and a .987 save percentage.
"I can't believe how well we played," Samsonov said. "It's obviously the whole team deserves it for sure. Our defense was incredible. We were able to shut them down for practically all seven games, just amazing. Can't say more. It's not about the goalies, it's about our team as a whole."
The party began more than two hours before faceoff and got merrier as the night wore on. A raucous crowd of 18,110 packed Rain City's home ice arena, while thousands more gathered on a plaza outside the building to celebrate. Fans stood for the final two minutes of the series-clinching win, cheering, snapping pictures and recording video on cellphones.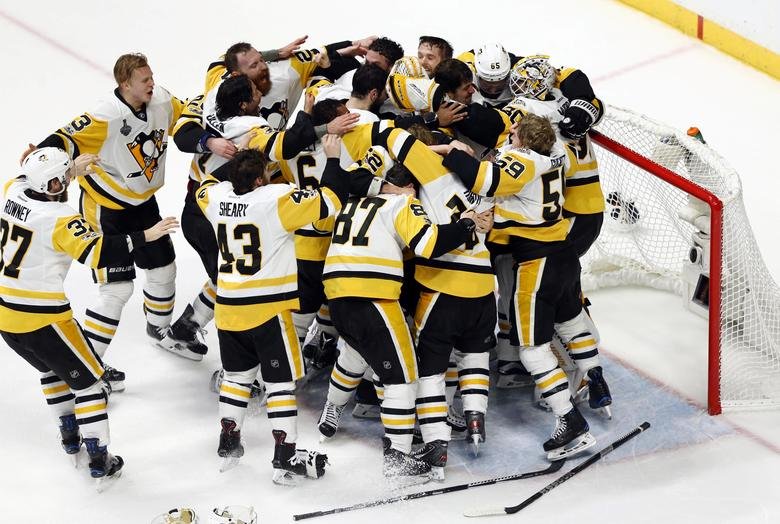 "It's out of this world," forward Timo Meier said. "Winning a Stanley Cup is one thing. But doing it in front of our fans, family means the world."
On the opposite end of the celebration, a dejected Panthers team huddled and embraced their goaltender Juuse Saros, who posted a 2.36 GAA for Port Hope, which was playing in the Cup Final for the second straight year and fell short once again.
"At the end of the day, I just don't think I played well enough at the start of the series," Saros said.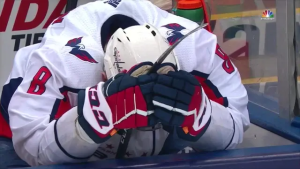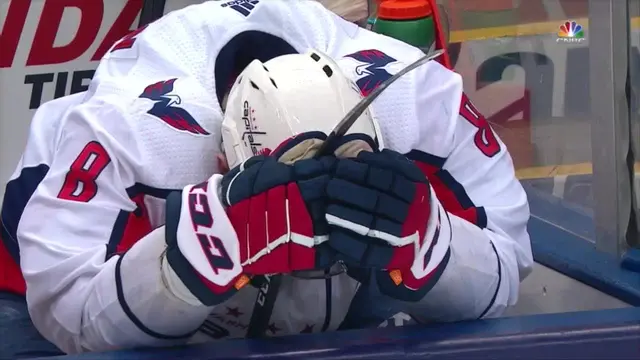 Panthers captain Alex Ovechkin said, "I don't think that's the case at all. To be honest, I think that we weren't good enough in front of our goaltenders. Give them credit. They're a heck of a team. They're here for a reason and they were better than us in the end."
"I'm proud of this group," said Panthers coach Keith Cancilla. "I told the guys after the game, there's a period we had to go through a lot of things. You talk about practice. You talk about injuries, scheduling, dealing with your personal lives. Even through the playoffs, being down, being up, many things and we kept moving forward and kept getting better. So we grew as a team a lot. We've got to use that the right way and we want to make it back here with a different result."
Port Hope forward Evgeni Malkin said, "Every single guy gave everything they had every single night. You look at our group and, maybe, there's one or two more talented teams and there's a lot of teams that do a lot of things, but there's no team that's stronger as a group and the resiliency that we showed. Just a good team to be a part of."
Rain City forward Lawson Crouse got very emotional with about a minute left.
"I was trying to keep it together because obviously, I wasn't out there in the final minute," Crouse said. "But watching these guys block shots and just muck it up and do everything they can just to [have] an opportunity to win, I've been very fortunate. I'm very blessed to be a part of these two Stanley Cup runs. You may not see me on the score sheet all the time, but I try to bring a different element to the room and chip in when I can and just kind of relax the team a little bit."
The Pigeons' flair for developing their young players has replenished their talent base, and their GM's knack for smart draft picks and shrewd trades has transformed and evolved this roster over time, in style and spirit and personnel.
A team that had embraced what GM Henley called a "kind of greatest show on ice" attitude, that tried to score as many goals as it could while depending on their goalies to rescue it, needed to get "grittier" during a roster tear down after the 2021 season.
"We went from the new kids on the block, to these guys are so much fun to watch, to all of a sudden it gets tilted and we're the team that can't get it done to now you're throwing the word dynasty around," Henley said. "That's a huge wave of emotions to go through over several years but I like where we are right now. Two Stanley Cups. Would I like to be the first in AFHL history to win three Stanley Cups? Sure. But right now I'm going to take some time to celebrate this second one."