April 3rd, 2023
Friends become foes when the puck drops on the Stanley Cup finals between the Rain City Bitch Pigeons and the Port Hope Panthers, Monday at 7 p.m. ET.
Management, coaches and players spewed comments on Monday morning about respecting their opponents and how much they value their contributions to the game of hockey.
Blah, blah blah.
When Game 1 gets under way, all those flowery comments go out the window because fantasy hockey's ultimate goal is at stake. Over the next week, the Panthers and Bitch Pigeons will battle, claw and chew their way for the opportunity to hoist the Stanley Cup in victory.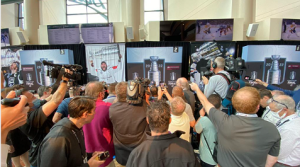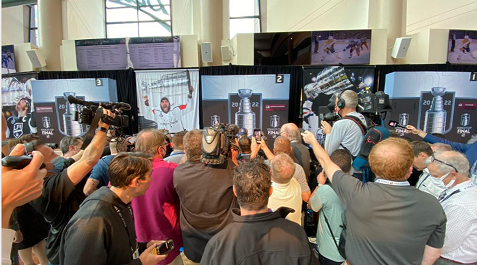 Here are some of the most interesting quotes from media day:
Rain City defenseman, Adam Larsson, on the rarity of even reaching the Final:
"It's always been the dream. When you've played in the League for a while, you know how much it takes, how much you have to be with the right team at the right time. I've been on some good teams that maybe had a chance to make it far, and I've been on some teams where you know this probably isn't going to be the year you win. So being on that team this year, knowing we have the right pieces to make it far and then actually having a great playoff series – every player at the start of year, that's their goal – so it's nice to be one of the teams that actually made it."
Port Hope forward, David Perron, on realizing the Final starts tonight:
"I think it's still sinking in. After [beating Westbury in Game 7] that was a good feeling, after that it's just been refocusing, re-shifting your focus and your mindset to the Stanley Cup Final."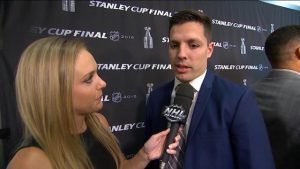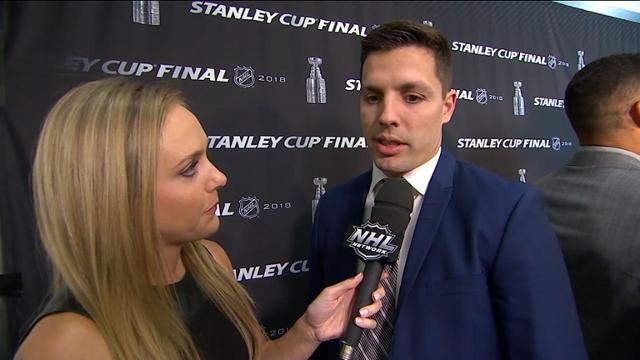 Port Hope coach, Keith Cancilla, on coaching the Panthers:
"I can't tell you how rewarding it's been to have the opportunity to coach this team. I'm so grateful to have been given this opportunity. Every day I come to the rink, I'm excited to get on the ice with this particular group of players."
Rain City coach, Jason Henley, on facing his friend in real life in the Finals:
"The fact that there's two friends in real life that are going to play against one another here in the greatest fanntasy league in the world, I couldn't be more excited. I think there's a lot of really good coaches that are working extremely hard to be the best at their craft and Keith is definitely one of them. He deserves to be here with me."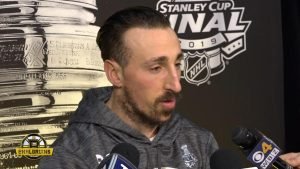 Panthers forward, Brad Marchand, on making it to the Finals two years in a row:
"I think we are all still hungry to win this thing. We came so close last year and we used that as motivation. We know the opportunity we have here and this is a very special thing. For a lot of us, we may never get a chance to play for it again and get this far. It's tough to get here. When you get a chance to do that."
Rain City forward, Conor McDavid, on his motivation:
"The opportunity to win my second AFHL Stanley Cup. This doesn't come along often. Not just for myself but for our GM, Jason Henley. There's only one GM [Lucas Main] in league history that has won it twice. Knowing we have another chance at it, it's very exciting."
Port Hope forward, Evgeni Malkin, on his personal recognition:
"I don't think about that. I want my team to win. I just focus on my game, focus on what I need to do and try to help my team win. My record is Cups. I don't think about points. It's not my goals. It's only the team."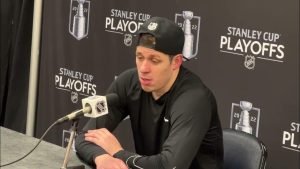 Rain City goaltender, Ilya Samsonov, on his "this is the Stanley Cup Final" moment:
"I think just driving by the rink today, and then you get new sweatshirts that say Stanley Cup Final on them and shirts and some new hats. But I think we had our jerseys downstairs, too, with some pictures and they have the Stanley Cup logo on it. I thought that was pretty neat, I took an extra look at it, not something I normally do, but it's pretty coo